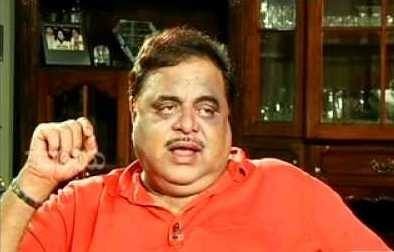 Kannada actor and Karnataka State Housing Minister was reportedly shifted out of the Intensive Care Unit (ICU) in the Singapore Hospital on Thursday, 13 March 2014.
The 61-year-old has been shifted to a special ward, according to The Times of India. Ambareesh who was diagnosed of lung infection is currently being treated at the Mount Elizabeth Hospital in Singapore.
The actor's wife Sumalatha has given the latest update that the doctors have started with the physiotherapy for Ambareesh. "He is doing quite well and resting a lot. He is in the special ward as it's not advisable for him to meet visitors, yet until he recuperates and gets stronger," Sumalatha was quoted as saying by TOI.
Ambareesh was first admitted to the Vikram Hospital in Bangalore when he complained of difficulty in breathing on 21 February. He was taken to the hospital in Singapore on 1 March on the advice of Tamil superstar Rajinikanth. Ambareesh, who was flown to Singapore via an air-ambulance has been responding well to the treatment and recovering every day.
The actor was taken off the ventilator on 6 March and now he is out of ICU. This shows that Ambareesh's health is improving. Ambareesh's infection has gone down, but the family has not given any details about when the actor will return to India.
Reporters have tried to contact the Mount Elizabeth Hospital to get more details about Ambareesh, but according to the hospital policies, all patient information will be kept confidential. When Ambareesh was first admitted to the hospital, there were all kinds of rumours surrounding his health, but they seem to have settled now.
In the past Rajinikanth was admitted in the same hospital and he was treated for kidney related problems. He was in Singapore for six weeks and then returned to India after he recovered.