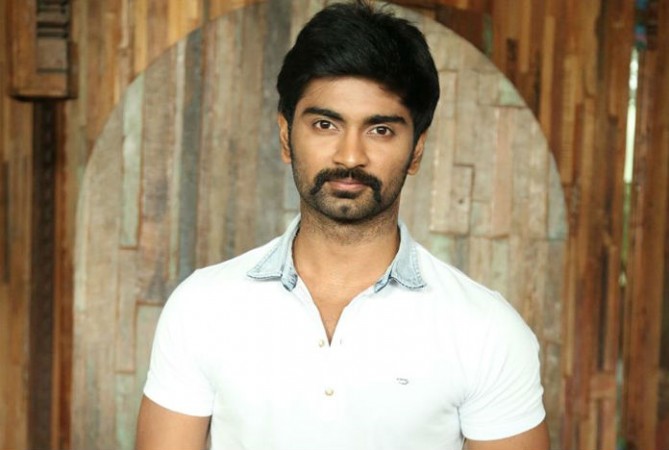 It seems like Atharvaa, who is basking in the success of his recently-released "Kanithan," is getting ready to work with a leading filmmaker. The actor is reportedly in talks with Mani Ratnam for a forthcoming film.
A Behindwoods report claims that Mani Ratnam and Atharvaa are set to team up for a movie and the talks are in the initial stages. The news is yet to be confirmed by the duo and it is believed that they would open up on the project once everything is finalised.
Mani Ratnam had revealed at the 8th Bengaluru International Film Festival that he was planning to direct a Kannada movie, which will be produced by award-winning filmmaker SV Rajendra Singh Babu.
Now, it is believed that Mani Ratnam might be planning a bilingual flick in Tamil and Kannada with Atharvaa playing the lead role in both the versions. The budding star is the grandson of legendary Sandalwood filmmaker S Siddalingaiah and he has his roots in Karnataka.
Hence, it is said that the actor would be in a position to star in the two versions of the flick. Interestingly, Mani Ratnam's first Tamil movie, "Pagal Nilavu," featured Atharvaa's father Murali in the lead role.
Currently, Mani Ratnam is busy writing a script for his next movie, which will feature Karthi and Sai Pallavi in the lead roles. The director has been working on this project for some time now and the shooting will commence in June.
After delivering a few flops, Mani Ratnam returned to good form with his last-year's hit movie "Ok Kanmani," starring Dulquer Salmaan and Nithya Menen.
On the other hand, Atharvaa is busy with Raja Mohan's "Rukkumani Vandi Varudhu" and he is also getting ready to collaborate with Badri Venkatesh, who had launched the actor in Tamil with "Baana Kaathadi."