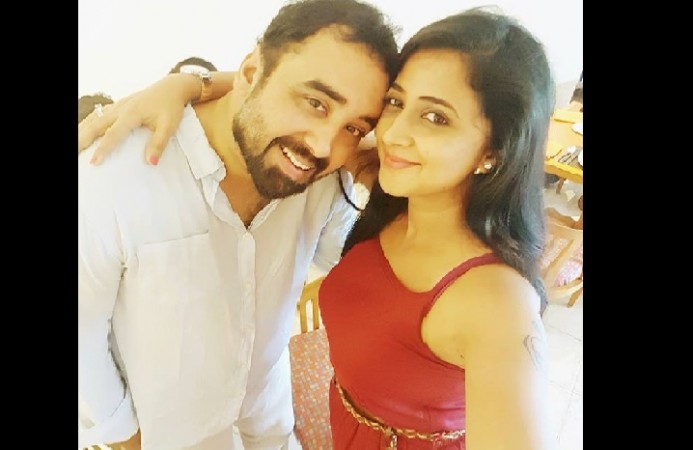 In response to the viral news that claimed actress Kaniha is getting divorced, the South Indian actress has responded on Friday, Aug. 19, calling it a fake piece of information. Reports had it that the "Pazhassi Raja" actress is getting split with her husband ending 8 years of married life due to unknown reasons.
However, through a recent Facebook post, Kaniha has refuted the rumours and clarified that she is leading a happy family life with her husband Shyam Radhakrishnan and their five-year-old son Sai Rishi.
"To all those people trolling online saying I am splitting with my husband and crap like that: 'We're still crazy in love just like we were 8 years back... we are one happy family with an adorable 5 year old son ..I request yall to stop it right there...I am someone who believes in love...yes I am in love with my husband Shyam...' Have a lovely weekend guys!! [Sic]," Kaniha posted on her Facebook page while sharing a photo with her husband.
Kaniha and Shyam exchanged vows on June 15, 2008. Soon, the actress chose to stay away from the industry for a short span of time, but made a notable comeback with the Jayaram-starrer "Bhagyadevatha" in 2009. She was later part of movies like "Pazhassi Raja," "My Big Father," "Drona 2010," "Christian Brothers," "Drona," "Spirit," and "Bavuttiyude Namathil," among many others. She was last seen in the 2015 movie "Rudra Simhasanam."
The fake news about Kaniha's divorce started doing the rounds on social media just days after Malayalam actress Divya Unni announced about her getting separated with her husband Dr. Sudhir Shekharan, allegedly due to ego clashes between the couple. A few weeks ago, South Indian actress Amala Paul and her estranged husband AL Vijay were in news after the couple decided to part ways. Even though Vijay came forward admitting of their getting separated due to certain reasons, which are only known to him, Amala has not responded to it as of now. However, the couple was recently spotted at a family court in Chennai, where they mutually filed for a divorce.