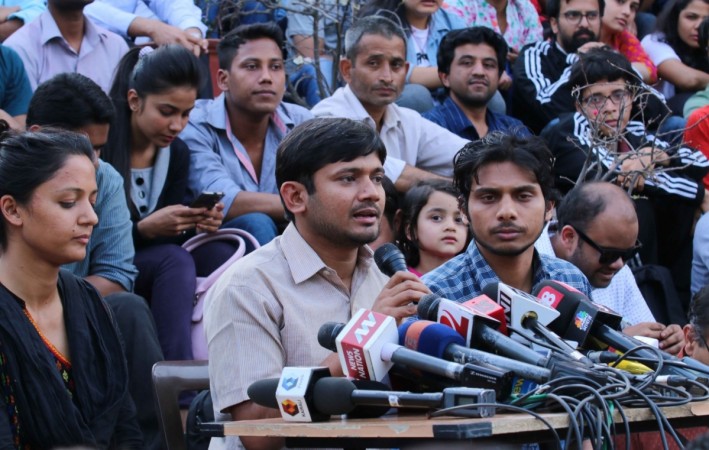 The Delhi Police has claimed that the allegedly doctored footage circulated during the JNU row that brought Zee News under the scanner is in fact genuine.
"The Delhi Police has reported that no such fact/video has come to the notice of the Delhi Police during investigation of JNU incident on Feb. 9, 2016," Rajyavardhan Rathore, Minister of State for Information and Broadcasting, said in a written reply in the Rajya Sabha.
He was responding to a question as to whether some news channels doctored the original video of the JNU incident.
Thursday's disclosure comes nearly two months after a forensic science laboratory in Gujarat's Gandhinagar issued a clarification stating that the set cleared by them does not include the unedited footage submitted by Zee News.
"That video is with the CBI CFSL lab in Delhi and it is expected that its report will arrive in a week" Special Commissioner of Police (Special Cell) Arvind Deep had said in June.
On Feb. 9, an event was organised on the JNU campus to protest against the hanging of Parliament attack convict Afzal Guru. Subsequently JNU Students' Union president Kanhaiya Kumar and two other students, Umar Khalid and Anirban Bhattacharya, were arrested and booked under charges of sedition. They are currently out on bail.