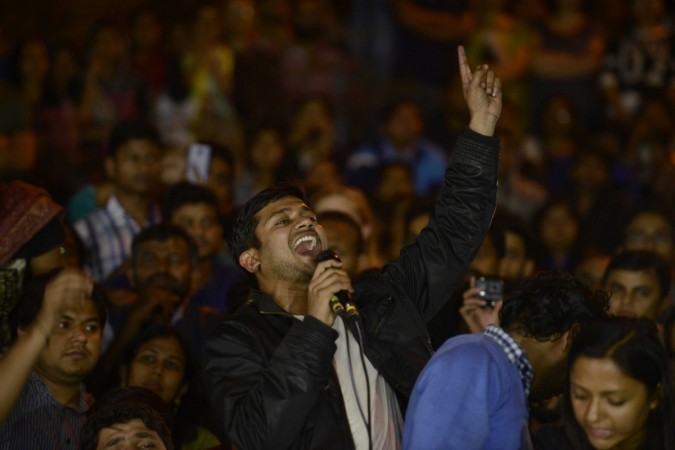 A youth wing leader of the Bharatiya Janata Party (BJP) announced a "prize money" of Rs 5 lakh to anyone who "cuts off the tongue" of Jawaharalal Nehru University (JNU) students' union leader Kanhaiya Kumar. Meanwhile, several posters reportedly appeared near the Delhi Press Club offering Rs 11 lakh to "kill" the JNU student leader.
The threats came after Kanhaiya Kumar was released on bail and he made a much-publicised speech at the university campus Thursday.
Kuldeep Varshney, Badaun district chief of the Bhartiya Janta Yuva Morcha, accused Kumar of insulting Prime Minister Narendra Modi and the BJP.
"In his speech yesterday, he spoke against the Rashtriya Swayamsevak Sangh, the BJP and our Prime Minister Narendra Modi and also insulted our nation. Being a dutiful citizen, I could not tolerate this," the BJP youth wing leader said, reports say, according to NDTV.
"He shouted anti-national slogans in support of a terrorist like Afzal Guru. I will award Rs 5 lakh to the person who cut off Kanhaiya's tongue," Varshney said.
Varshney was expelled form the BJP for six years for his controversial statement, India Today reports.
Pictures of posters calling for Kanhaiya Kumar to be "shot dead" were reportedly put up in Delhi, according to social media posts by journalists.
Kanhaiya Kumar was arrested last month on charges of sedition after he was accused of shouting "anti-national" slogans on the JNU campus during an event to mark the anniversary of the hanging of Parliament attacker Afzal Guru.