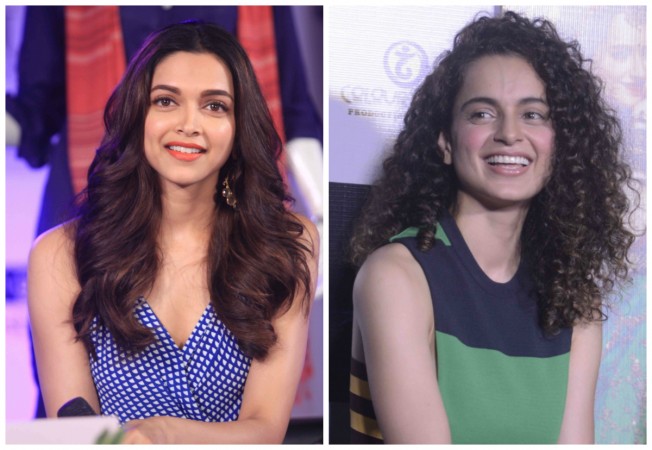 The "Queen" actress, Kangana Ranaut has said that she has not been in any talks with director Sanjay Leela Bhansali in response to reports of her trying to replace Deepika Padukone in Bhansali's upcoming movie, Padmavati.
It was earlier reported that Kangana was trying to convince Bhansali to cast her in his upcoming movie for the role of Rani Padmavati. However, she denied the reports and said that she had no discussion with the film-maker in regard to the movie.
"There is absolutely no truth to the rumours doing the rounds. While Sanjay Leela Bhansali and Kangana Ranaut admire each other as artistes and have mutual respect for one another, there has been no discussion on Padmavati, contrary to what is being reported," Kangana's spokesperson told Pinkvilla.
Reports had suggested that Deepika was already finalised for the role and Bhansali had rejected Kangana, feeling that she did not fit the character. While Deepika will reportedly play the character of Padmavati in the magnum opus, Ranveer Singh is rumoured to have been roped in for the role of Alauddin Khilji. However, there has not been any official confirmation on the casting of Bhansali's next film.
Rumours of the "Bajirao Mastani" actor playing the lead role in the film arose after music director Shreyas Puranik had reportedly confirmed her association with the film on Twitter. Puranik had apparently deleted the tweet later.
Kangana will next be seen in Vishal Bhardwaj's "Rangoon" that also features Saif Ali Khan and Shahid Kapoor. On the other side, Deepika will appear on the big screen with her Hollywood debut movie "XXX: The Return of Xander Cage" opposite Vin Diesel.