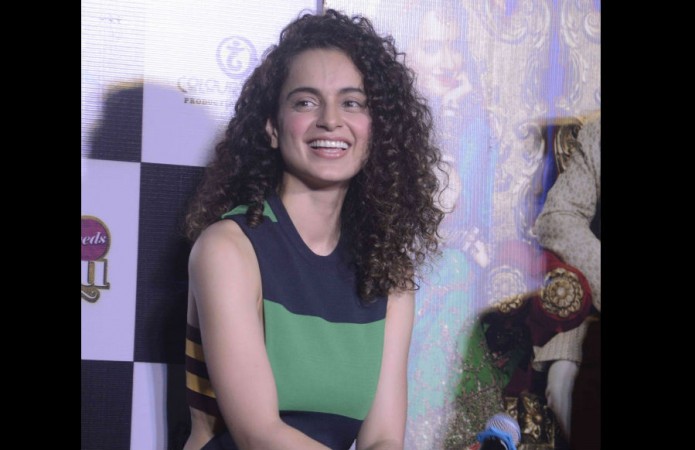 Kangana Ranaut is reportedly set to share screen space with Indian cricket team's two biggest names — Virat Kohli and Mahendra Singh Dhoni. It has been reported that Kangana, Virat and Dhoni will be seen together in an upcoming television advertisement directed by film-maker Rajkumar Hirani.
"Things are being kept under wraps as of now. But we know that the ad film will start airing during an upcoming T20 cricket series. It will be a one-day shoot that will take place in Mumbai on April 7 [sic]," the Hindustan Times quoted a source as saying.
Kangana, who has been busy these days with the shooting of her upcoming movie "Rangoon," will reportedly take a small break from the film and shoot for the ad. "For the past few days, she has been shooting for the last schedule of director Vishal Bhardwaj's film. it has been very hectic for her, since she has an intense role, [sic]" the source added.
This is the first time Kangana will team up with Virat and Dhoni for a TV ad. Earlier, Bollywood actresses like Anushka Sharma and Preity Zinta had featured with cricketers in TV advertisements. After the ICC T20 World Cup, Virat and Dhoni are prepping for the upcoming Indian Premier League 2016.
Kangana will be seen sharing screen space with Shahid Kapoor and Saif Ali Khan in "Rangoon." Set in the backdrop of World War II, "Rangoon" will reportedly present Kangana as an actress. The film is slated to be released Sept. 30.