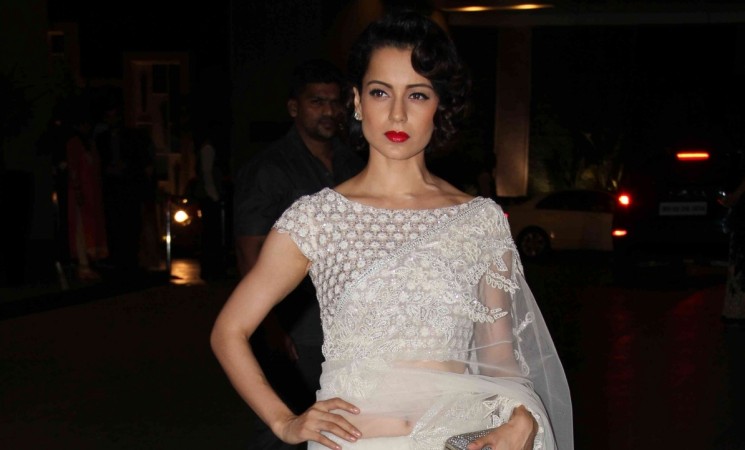 After Adhyayan Suman had made some shocking revelations and accusations on Kangana Ranaut, the actor's parents have now come up with similar allegations against the "Queen" actress. In line with Adhyayan's statement, his father Shekhar Suman has said Kangana used to practise black magic on his son and abuse him physically.
"One day my wife Alka opened Adhyayan's drawer and found supari, some coins and other weird things in it. She called me and asked 'kya hai yeh,' I hope he is not doing something crazy (black magic)," Shekhar told ABP News during an interview.
Adhyayan's mother Alka Suman said her son was hypnotised and under the influence of someone. "Soon after that incident, I called family's panditji and he confirmed that Adhyayan was hypnotised. From his eyes it seemed either he was drugged or under the influence of someone," Alka said.
Shekhar Suman added that his son once came home completely tonsured and they later came to know it was Kangana who had forced him to shave his head. "One day when Adhyayan came home, we saw he was completely bald. We asked him what made him to do this then he replied you won't understand fashion. Then at last we come to know it was Kangana who forced him to do so. Kangana took Adhyayan to Filmfare awards, but Adhyayan was 15 feet behind Kangana, as though he was some bodyguard to her. She was giving interviews and he was standing behind her. I felt so horrible for my son. I must have died a thousand deaths. She didn't even look at him. Eventually, when she went on stage she thanked everyone except Adhyayan," said Shekhar.
Alka also said Kangana used to "beat" Adhyayan, and narrated an incident when the actress had locked her ex boyfriend out of her house late at night. "One day Adhyayan called up around 2-3 a.m. I asked him: 'Where are you?' He started crying on phone and said Kangana had locked him out of her house. I asked him to let me talk to Kangana and request her. When Kangana came on the line she did not listen to me and refused to let him inside. I got very angry for the first time: How could anybody to this to my son," she said.
Alka said Adhyayan had decided to part ways with Kangana after he had found some "intimate" messages the actress had sent to Hrithik Roshan. The report also said Kangana's spokespersons refused to comment on the allegations, adding that they were "stupid" and the actress did not want to comment on them.