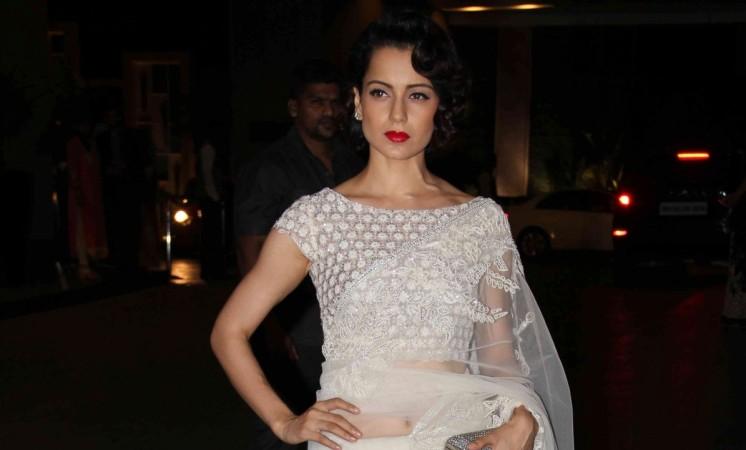 Kangana Ranaut recently watched the movie "Pink," starring Amitabh Bachchan and Taapsee Pannu among others, at a special screening. The actress was so driven by the film that she left the venue in tears and was not in position to congratulate the film's cast.
It has been reported that Kangana was extremely moved by the film. Although she could not stay back to congratulate the cast of "Pink" personally, the actress reportedly sent a message to Andrea Tariang, who happens to be one of the cast members.
"I wish I wasn't so emotionally fragile and could say this in person but I loved your work – so honest and so natural. Congratulations and I feel this will be a big success, so be ready for it," Kangana said in the message to Andrea, according to Bollywoodlife.
The "Rangoon" actress is seen sharing her experience of watching the film saying: "I am actually overwhelmed and shaken with the experience. It's by far the best cinematic experience. It is a very different film and very powerful. I was actually crying in the washroom because it's very overdriving. Please go and watch the film."
Several stars have praised "Pink" after watching it at the special screening. The positive reviews from the celebrities are likely to help the movie at the box office. Earlier, Aamir Khan was also seen leaving special screenings of different movies with teary eyes. The actor was spotted crying after watching "Bajrangi Bhaijaan," "Katti Batti" and most recently "Sultan."
Directed by Aniruddha Roy Chowdhury, "Pink" will hit the screens on Sept. 16 alongside "Raaz Reboot." Apart from Amitabh, Taapsee and Andrea, "Pink" also features Kirti Kulhari and Angad Bedi, among others.