Kangana Ranaut, who is busy with the shoot of Manikarnika - The Queen Of Jhansi in Hyderabad, escaped a near-fatal accident on Thursday.
The actress was accidently struck by a sword on her forehead while filming an intense sword-fighting sequence, Mid-Day reported.
Karan Johar takes a dig at Kangana Ranaut, Katrina Kaif plays double role at IIFA Awards 2017 [Watch VIDEO]
She was immediately rushed to a hospital and was admitted into the ICCU. Reports state that Kangana was bleeding profusely and has got 15 stitches on her forehead.
"Kangana was immediately rushed to Apollo hospital nearby, where she was admitted into the ICCU. She got 15 stitches on her forehead and will be under observation in the hospital for a few days. The examining doctor said that it was a close shave for her because the cut was too close to her bone," a source from the unit told the daily.
The Queen actress refused to use a body double and had rehearsed for the scene several times but the timing went wrong during the shoot and the actress got hurt.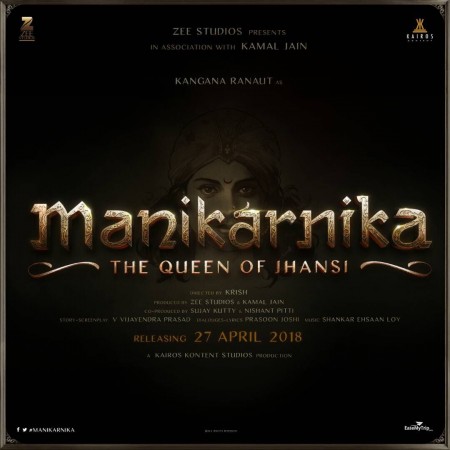 "Kangana had to duck when Nihar (Pandya) attacked her, but the timing went wrong and Nihar's sword hit her forehead instead. It made a deep cut between her eyebrows. The drive to the hospital took a good 30 minutes, but she put up a brave front despite the pain and bleeding. Nihar was apologetic and felt terrible, but Kangana pacified him," he said.
However, fans need not worry much as Kangana is doing well and will be discharged in the next few days. She is reportedly planning to flaunt the deep scar, which is between her eyebrows, in the film and would undergo a cosmetic surgery only after the film wraps.
Kangana has been making headlines after Karan Johar and his co-hosts at the IIFA Awards 2017 took a jibe at her with their comments on nepotism. Karan, Varun Dhawan and Saif Ali Khan's comments received severe backlash from the public, causing them to issue a public apology.