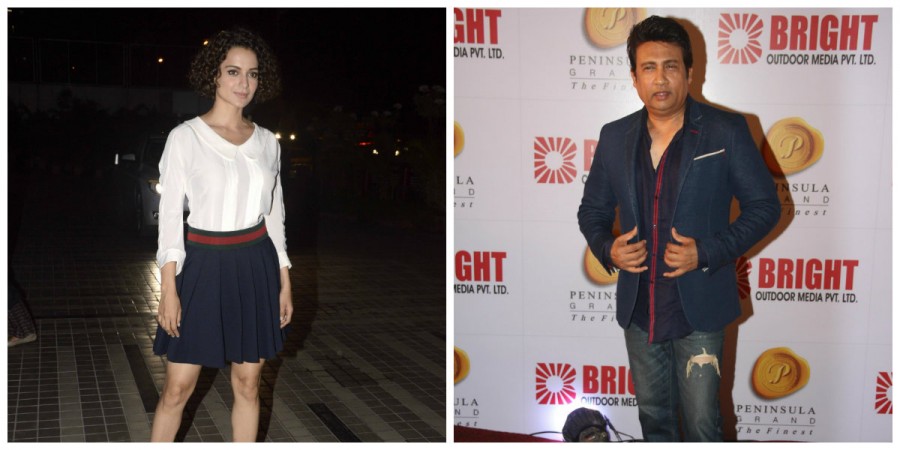 While Kangana Ranaut's legal battle with Hrithik Roshan is still on, looks like ex boyfriend Adhyayan Suman's father Shekhar Suman is also ready to get into a legal fight with the actress, if required.
After Kangana said that she does not mind being called "witch" or "whore" during a recent interview with NDTV, Shekhar said that the actress should get a national award for the interview. The "Queen" actress had made the statement in light of Adhyayan's allegations that Kangana abused him and practised black magic on him when the two were in a relationship.
"For her interview after winning the National Award, she deserves another National Award. She made all sorts of wild insinuations. But we're not intimidated by her awards or her interviews. My family has gone through enough," IANS quoted Shekhar as saying.
Shekhar and his wife Alka Suman too had confirmed Adhyayan's allegations on Kangana and the veteran actor is not worried if she files any case against them. "We shall fight her with those very weapons that she uses against us. Lohe ko loha hi kaat ta hai (Only iron can cut iron)," he told the news agency when asked if Kangana takes any legal action.
Adhyayan got involved in the issue after he had made some shocking allegations on Kangana during a candid interview with the DNA. The "Raaz 2" actor had alleged that she used to abuse him, physically and mentally, used to practice black magic on him and even went on to add that Kangana used to add her "impure blood" to his food. Eventually, Shekhar and Alka also said that Kangana used to beat Adhyayan and their son appeared to be under someone's influence.
It had all started after Kangana had referred Hrithik as a "silly ex," following which the latter had slapped a legal notice on her, demanding a public apology. However, the actress replied with another legal notice on the actor alleging that Hrithik had hacked into her email account to delete the conversations that could affect his divorce procedure with then wife Sussanne Khan.