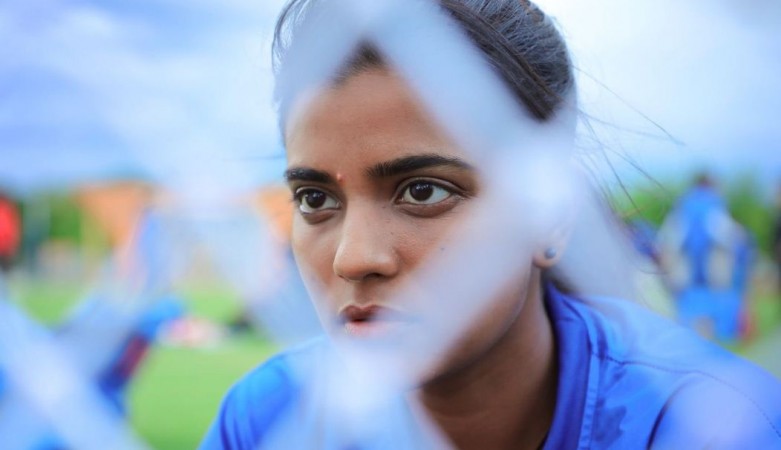 Actor and singer Arunraja Kamaraj is turning director with Kanaa, produced by actor Sivakarthikeyan. It is a sport-drama in which Aishwarya Rajesh and Sathyaraj in the leads.
Ilavarasu, Blade Shankar, Ramdoss, Rama and others are in the supporting roles. The film has Dinesh Krishnan's cinematography and Ruben's editing. Dhibu Ninan Thomas has composed the music and three songs like Vayaadi Petha Pulla, Oonjala Oonjala and Othaiyadi Pathayila have struck the chord with the listeners.
Story:
The movie tells the story of a girl named Kausalya and her desire to be a national-level cricketer. Having born to a farmer Murugesan and in a society where women are treated as if they belong to only kitchen, Kanaa tries to project the challenges in her path, her courage to face the odds and how she overcomes shortcomings.
Going by the trailer, the movie, despite being a sports-drama, tries to showcase the issues of the farmers, while there are also emotional moments of father-daughter bonding. It has to be noted that Sivakarthikeyan enacts an important role.
In the recent years, there have been a couple of movies made on sports genre and some films like Irudhi Suttru and Vennila Kabadi Kuzhu have won viewers' appreciation.
Reviews:
The movie is having special premiere for the press members on Tuesday, December 18. Here, we bring to you the critics' response for the flick:
sridevi sreedhar: #Kanaa : A good sports film laced with plight of farmers. The film belongs to @aishu_dil Her raw, nuanced and dedicated performance makes u root for Kousalya Murugesan @Arunrajakamaraj
Kaushik LM: #Kanaa - My rating 3.5/5. Well made and good intentioned sports - social drama. @aishu_dil has lived her role.. @Arunrajakamaraj makes a confident directorial debut, @Siva_Kartikeyan presents a neat product with his team, #Sathyaraj rocks yet again. Technically strong. HIT!
#Kanaa - Lots of screen time for @Siva_Kartikeyan in the 2nd half. Gethu screen presence, physique and styling. #ChakDe #SRK kinda zone..
His @SKProdOffl will hit the bulls eye at the BO with their maiden production. Winner
#Kanaa 2nd half - Has a very well shot cricket match sequence which will connect well with the masses. The farmer angle and the struggles involved will also connect strongly. A crowd pleasing production by @Siva_Kartikeyan and team.. @Arunrajakamaraj @aishu_dil #Sathyaraj
#Kanaa 1st half - @Arunrajakamaraj also touches upon the societal taboo (negative mindset) surrounding girls getting into male dominated sports like cricket. The village setting and the farming backdrop go well with the story.
#Kanaa 1st half - Very good Highly engaging sports drama with a farming angle. #Sathyaraj, Kousi @aishu_dil, the child actors and all the support actors are solid. Fine filmmaking as well (camera work, background score and edits). The interval block drama is nicely structured
Surendhar MK: #Kanaa: @Siva_Kartikeyan's extended cameo serves the purpose of the film very well. He doesn't anchor the film but lets the story take centre stage with his occasional contribution in dialogues. Good first production for @SKProdOffl!
#Kanaa: Special mention to editor @AntonyLRuben who has weaved his magic with a lot of exciting surprises. His edit pattern provides a seamless watching experience when the story goes back and forth on cricket and farming. 3rd ball surprise edit takes the cake
Liked #Kanaa. Packed with a lot of good moments and @Arunrajakamaraj makes a neat directorial debut. @aishu_dil's hard work to play the role of a cricketer is visible on screen and she made those scenes quite authentic. @dhibuofficial's score too anchors the film