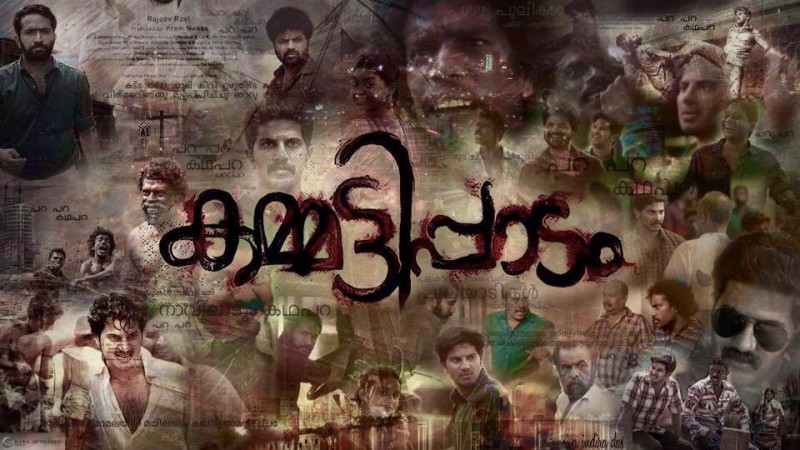 Dulquer Salmaan's "Kammatipaadam" has opened to a good response during its opening weekend at the U.K. box office despite being released in just four screens. The Rajeev Ravi movie, which bagged 'A' certification by the Kerala censor board, has been released on June 17 after three minor cuts from the original version by the British Board of Film Classification.
"Kammatipaadam" is being screened in the U.K. with a 12A certification and kids under the age of 12 are also allowed to watch it with an adult. Sources close to the distributors in the U.K. have told International Business Times, India, that the Dulquer-starrer has collected a gross amount of more than Rs. 4.5 lakh from four screens. "Malayalam cinema is becoming internationally recognised. Kammatipaadam is a different genre compared to the recent releases and people have responded with rave reviews so far," Prajeesh Kumar, Managing Director of PJ Entertainments, which distributed the movie in the U.K., told IBTimes India, when asked about the audience response in the country. The film will be screened in more than 20 centres this week.
Meanwhile, the thriller has hit the headlines for wrong reasons after a Facebook page named Balcony Pictures Entertainment uploaded the full movie on the social media page on Sunday, June 19. Following the complaint registered by the production house Global United Media against the Facebook page, it has been taken down. "Kammatipaadam," which has been garnering positive response from the audience from India, the U.S., the UAE and GCC, is yet to be released in Australia and New Zealand.
The movie narrates how the place Kammatipaadam paved way for the development of Kochi as a metro city. The film has some notable performances by Dulquer, Vinayakan, Manikandan R Achari, Shaun Roy, Amalda Liz and Soubin Shahir, among many others, and is being tagged as the best classic thrillers of the recent times.