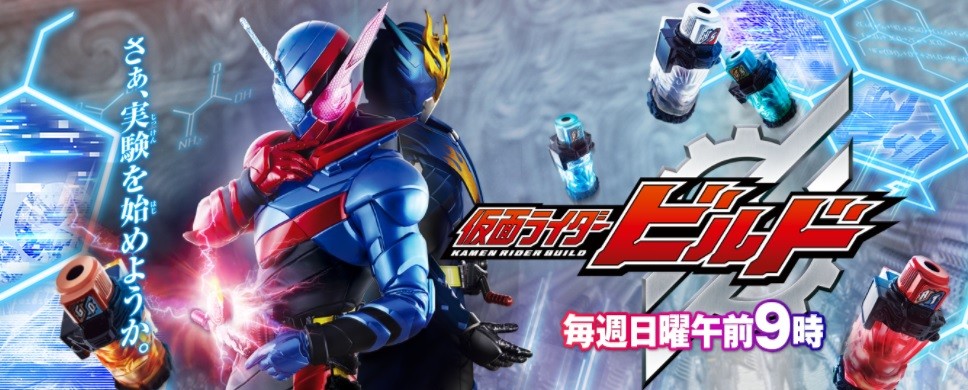 Kamen Rider Build, the Japanese tokusatsu drama created by Shotaro Ishinomori, will not return with a new episode this Sunday, November 5. Episode 10 is scheduled to air on November 12.
The upcoming episode is titled Technology of Destruction. It will feature the final showdown between genius physicist Sento Kiryu and devil scientist Katsuragi Takumi.
After justifying the devil scientist Katsuragi Takumi for a long time, Sento Kiryu found out that he was behind all the destruction in episode 9. He also came to know about Gentoku Himuro's plan to steal the Pandora Box.
Also read 'Boruto: Naruto the Movie' sequel confirmed? Masashi Kishimoto reveals future of Naruto Series
So, Sento Kiryu will prepare for the final battle with the help of Ryuga Banjo and Misora Isurugi in episode 10. The official synopsis for the new chapter of Kamen Rider Build states that Sento and Ryuga will head to Touto Institute of Advanced Matter Physics to protect the Pandora Box upon learning of Faust's plan to steal it.
The preview for the 10th episode also teases a final showdown between Sento and Katsuragi. The promo shows Sento informing his teammates about Faust's plan to steal the Pandora Box. The video then shows Sento and his friends fighting with a group of Smash monsters and mysterious Night Rogue.
Shortly, Katsuragi Takumi appears and asks Sento, "You think you can beat me?" and he replies, "Are you Katsuragi Takumi? I'm going to retrieve all of the bottles. I can't afford to lose!"
Kamen Rider Build is written by Shogo Muto and directed by Ryuta Tasaki in association with Kazuya Kamihoriuchi, Satoshi Morota and Shojiro Nakazawa. The show stars Atsuhiro Inukai, Eiji Akaso, Kaho Takada and Kensei Mikami in lead roles.