The fire at the Kamala Mills Compound in Mumbai that killed 14 people and injured about 21 on December 29 was reportedly caused by flying embers from lighted charcoal, which was used in hookah illegally served at the Mojo's Bistro.
The Mumbai fire brigade department submitted its report on Friday, January 5, in which it concluded that the fire was due to the illegal hookah being served at the Mojo's Bistro and did not start at 1 Above.
"It was revealed from most of the eye witnesses that hookah was served at Mojo's restaurant at the time of fire... There is every possibility that during removal of lighted charcoal from the segree (stove) and or transferring it into Hookah or during the fanning of the charcoal the flying burning embers came in contact with the combustible curtains/decorative material nearby and started the fire," the report stated, according to the Press Trust of India.
The report also clarified that Mojo's bistro as well as 1 Above did not have the license to serve alcohol and hookah, but did so on a regular basis.
Now that the fire department has concluded that the blaze started due to the hookah, there could be some trouble for Mojo's Bistro and its owners as the Mumbai police plans to add more names to the FIR filed against the pub owners of 1 Above, reported ANI.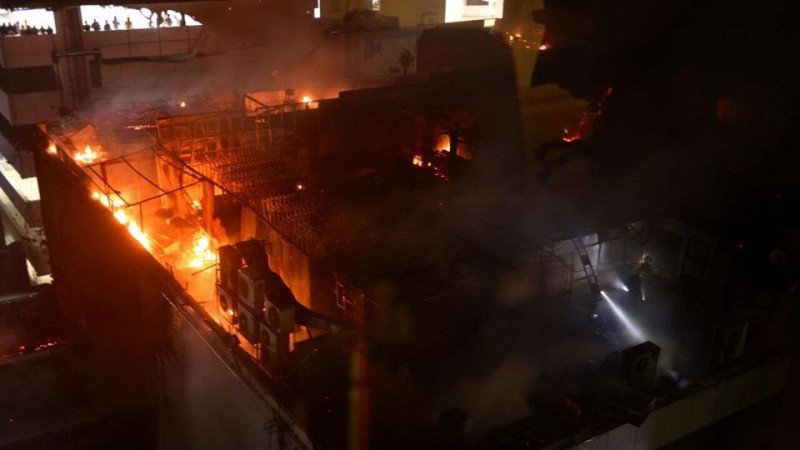 Two managers of 1 Above have already been arrested and remanded to police custody until January 9. Kevin Baba and Lisbon Lobes, who were in-charge of the pub's management, had fled the pub when the fire broke out leaving about 200 people trapped. "We have arrested both the managers," senior police official Ahmad Pathan from NM Marg police station had earlier said.
While Baba and Lobes were booked under sections 304 (culpable homicide not amounting to murder) and 337 (causing hurt by an act endangering life or personal safety of others) of the Indian Penal Code, an FIR has also been filed against directors of the Sigrid Ospitalita that manages the 1 Above resto bar. However, they are said to be absconding. The Mumbai police has now put out wanted posters outside the houses of the three directors -- Kripesh Sanghvi, Jigar Sanghvi and Abhijeet Mankar.