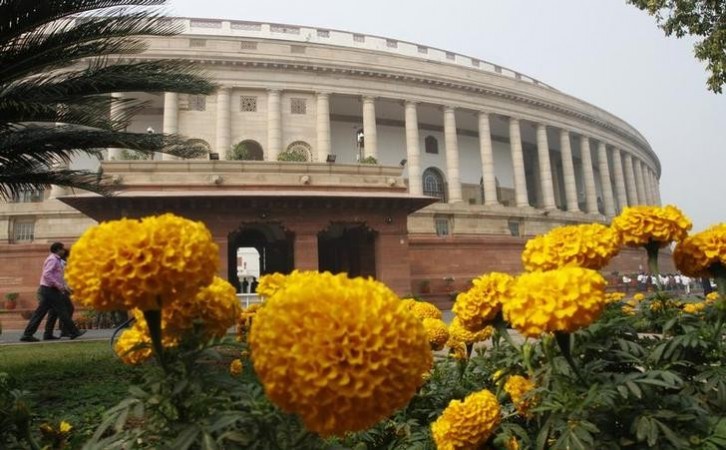 Union Minister of Urban Development and Parliamentary Affairs M Venkaiah Naidu announced on Thursday that senior Congress leader Kamal Nath will be the Protem Speaker in the new Lok Sabha.
Protem Speaker performs all duties of the Lok Sabha Speaker, from the commencement of the new Lok Sabha's sitting till the election is held and the Lok Sabha Speaker's post is filled.
Naidu said that the government has conveyed its recommendation, to appoint Nath as the Protem Speaker, to President Pranab Mukherjee.
Nath was the Union Minister for Parliamentary Affairs, Minister for Commerce and Industry and Minister for Urban Development Minister in the last Congress-led UPA government. He is a Congress leader from Madhya Pradesh, where he has won the Lok Sabha election for the ninth term from the Chhindwara constituency.
Nath's name is also being speculated in the Congress party for the post of Opposition Leader in the Lok Sabha, according to media reports. However, some Congress leaders, including Digvijay Singh, have recommended Rahul Gandhi's name for the Opposition Leader's post.
On its part, the BJP is yet to finalise a senior leader for the post of Lok Sabha Speaker. The party's senior leaders - LK Advani and Murli Manohar Joshi - did not figure in the cabinet of ministers who took oath recently.
It was speculated that the BJP may consider either Advani or Joshi for the Speaker's post. While Advani is the senior most among the current BJP leaders and had served as the Deputy Prime Minister in the Atal Bihari Vajpayee government, Joshi was the Union Human Resources Development minister.
Media claims Joshi may be given the Defence portfolio in the next expansion of the cabinet. Adding fuel to speculations, Joshi met Prime Minister Narendra Modi for 45 minutes on Wednesday.
It is understood that Joshi has offered himself to work in the Modi government. Currently, Union Finance Minister Arun Jaitley is holding the additional charge of the Defence portfolio.
Despite being senior leaders in the party, both Advani and Joshi have not made it to the cabinet. It is said that the senior leaders may be assigned an advisory role. Both Joshi and Advani are understood to have the support of the Rashtriya Swayamsevak Sangh (RSS), the ideological organisation behind BJP.