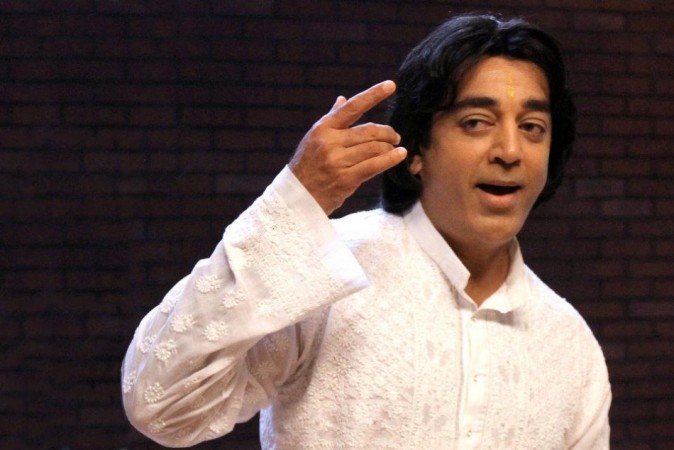 An imposter claiming to be south star Kamal Haasan has conned some popular celebrities and the actor's fans by creating a fake twitter account in his name.
The fraudster created an account @maiamkhassan and claimed to be the veteran actor. As soon as the account was launched, it became instantly popular on social media circles. The fake twitter handle received several hundred followers.
Some of the film celebrities were also fooled by the fake account and tweeted messages welcoming the actor to the twitter world.
Film director S S Rajamouli of "Eega" fame tweeted, "A warm welcome to ulaganayagan @maiamkhassan to the crazy world of twitter...!!!! Wonderful to have you here sir.."
After realizing that the account is fake, the director tweeted, "Looks like kamal hassan's handle is a fake...! Sorry friends.."
Actress Kushboo tweeted, "@maimkhassan welcome to twitter world Sir.. :). Nakhat". "A hearty welcome to @maiamkhassan to the beautiful warm n mad world of twitter..Sir nice to have u here... Nakhat.."
Shekhar Kapur had tweeted "@maiamkhassan 2 many fake accounts going around, and ur presence here is causing huge excitement.Please get ur account verified for ur fans"
But he later tweeted, "sorry guys, kamal hassan is not on twitter .. and thats a fake account impersonating him.. I just confirmed that personally."
Kamal Haasan's publicist also confirmed that the actor is not on twitter. He also said that legal action would be taken against the imposter who had created the fake account.
"Dear All Kamal sir is not in twitter...the I'd..@maiamkhassan..is fake and pls don't believe.legal action soon to the person who operates..," Kamal's PRO Nikhil Murugan tweeted. Following the statement, the imposter closed the fake account.
The veteran actor is said to have only an official Facebook page handled by his "Maiam" team.
The actor is currently busy shooting for his upcoming film "Vishwaroopam 2", which is expected to be released during Diwali. The sequel to the espionage thriller will be set in India.
The film's original cast including Pooja Kumar, Andrea, Shekar Kapur and Rahul Bose will appear in the sequel.