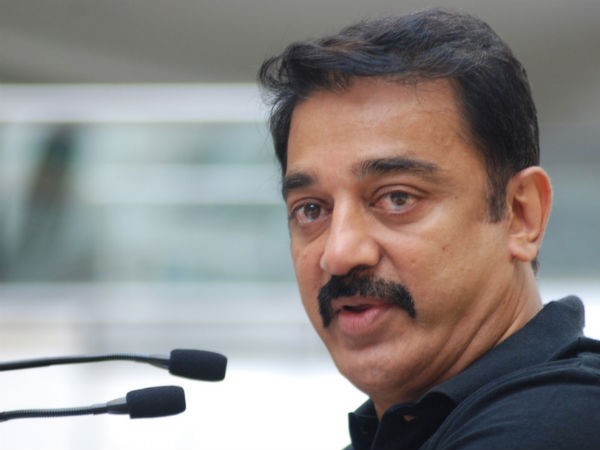 Kamal Haasan has finally revealed that he is considering launching a political party out of "compulsion." The existing parties do not match with the ideologies that he believes in, and hence he is planning to launch his own outfit, he has said.
"A political party is about an ideology. And I don't think my goals in politics can match the ideology of any political party," the Quint quoted Kamal Haasan as saying.
The Universal Star is amused by the speculations that arise the moment he is a photographed with a politician, and his visit to Kerala Chief Minister Pinarayi Vijayan's house is a classic example.
Interestingly, he has welcomed the ouster of Sasikala from the AIADMK. He feels it is a major step towards bringing change in Tamil Nadu politics.
"Now that it has happened, I feel a little more encouraged in my belief that the politics of Tamil Nadu can change. And I want to bring about that change, no matter how slowly it may be," the website quoted him as saying.
His model of politics gives the full power to sack an elected leader instantly if he or she fails to live up to the people's expectations. Voters should not wait till the next elections to remove them from their position.
Kamal Haasan claims he does not promise to bring changes overnight, but wants to lay a foundation whose rewards will be reaped by future generations. Even if the desired result fails to fructify during his lifetime, the path should help others to clean the system, he feels.
"There are warnings about me being eliminated. To this I say, either I go or corruption in politics goes. We can't have both," concluded the actor who hosts Bigg Boss Tamil.