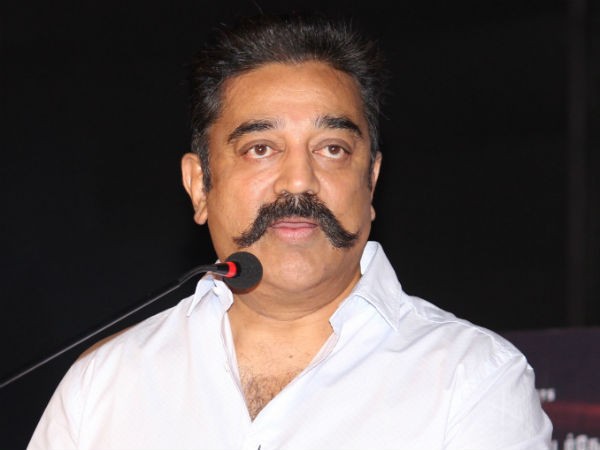 Tamil actor Kamal Haasan has extended his support to Deepika Padukone as her movie Padmavati is facing flak from Rajput groups which are demanding a ban on the film.
He recalled that many of his films have faced opposition from certain communities as well.
The Ulaganayagan took to Twitter and wrote: "I want Ms.Deepika's head.. saved. Respect it more than her body. Even more her freedom. Do not deny her that. Many communities have opposed my films. Extremism in any debate is deplorable. Wake up cerebral India. Time to think. We've said enough. Listen Ma Bharat. [sic]"
His words clearly express his views over the sad state of affairs in the country where the freedom of expression has come under threat. Kamal Haasan's tweet comes in the wake of absurd claims by politicians offering crores of rupees for beheading Deepika Padukone and Sanjay Leela Bhansali.
It may be recalled that Kamal Haasan's Viswaroopam came under fire after some Muslim groups claimed that their community was projected in a bad light. Jayalalithaa, the then chief minister of Tamil Nadu, banned the film for a few weeks before the actor bowed down to the demands of protestors by removing the scenes they objected to.
Coming to Padmavati, many Rajput groups are up in arms against the alleged romantic scene between Padmavati (Deepika Padukone) and Alauddin Khilji (Ranveer Singh). Sanjay Leela Bhansali has repeatedly clarified that no such scene exists in the film but the protestors turned a deaf ear.
Over the past few weeks, protests have only got intense forcing the makers to postpone the release. The movie starring Deepika Padukone, Ranveer Singh and Shahid Kapoor, was originally supposed to hit the screens on December 1.