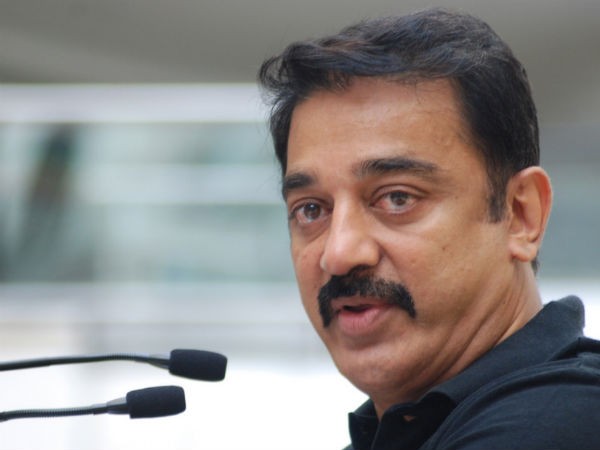 Bigg Boss seems to be finally ready to entertain the Kollywood audience. And yes, Kamal Haasan is likely to host the reality show in Tamil.
Rumours are rife that a Tamil private TV channel has approached Kamal to host Bigg Boss. Although there is no update on whether the veteran actor has given his consent to anchor the show, his fans want him to host the reality series.
Bigg Boss is already a successful show in Hindi in which Salman Khan is the host. It has already completed 10 seasons. The format has been adapted to a few other regional languages, including in Kannada. Kiccha Sudeep is the host of Kannada Bigg Boss, which completed its fourth season earlier this year.
This is not the first time where the buzz on Bigg Boss Tamil is doing the rounds. A few years ago, the names of Simbu, Arya and a few others were doing the rounds as the shows potential host. But those rumours never turned into reality.
Meanwhile, Kamal's Vishwaroopam 2 has been revived and the post-production work has commenced. The dubbing has also kickstarted a few days ago. It may be recalled that the actor had claimed a few months ago that he was clearing the decks pertaining to the release of the flick.
Vishwaroopam 2 features Pooja Kumar, Andrea Jeremiah, Shekhar Kapur and others while Aascar Ravichandran has taken over the project from Kamal.
The movie made headlines when the former Jayalalaitha government of Tamil Nadu had banned the film following protests from some fringe groups. Citing the law and order issue, the film was not allowed to be released in the state for two weeks, even as it hit the screens in other parts of India and the world.
Coming to Kamal Haasan's other movie Sabaash Naidu, the shooting of the multilingual flick is yet to be started.