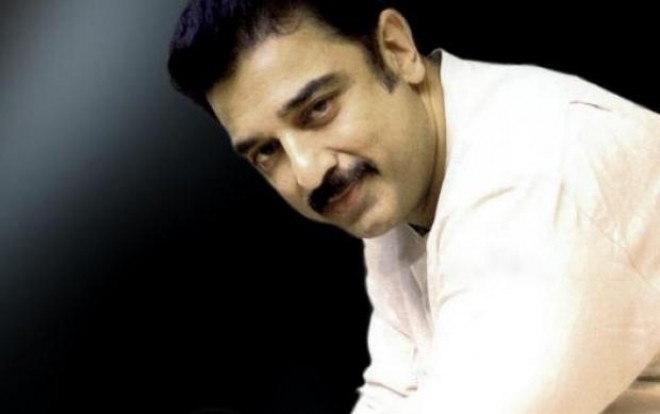 The Tamil film industry paid homage to Veteran film director Ramanarayanan who passed away in Singapore on 22 June. Many film stars including Kamal Haasan and Vijayakanth paid respects to him by visiting his home in Chennai. DMK Chief M Karunanidhi also visited his home and paid homage to the veteran director. Ramanarayanan was also elected as MLA from Karaikudi in 1989 and was also known as a close associate of Karunanidhi. Politician M K Stalin was also seen paying respects to the director.
Many celebrities including Sarath Kumar, Radhika Sarath Kumar, Arjun Sarja, Kushboo, C.Sundhar, Sathya Raj, Sibiraj, Udayanidhi Stalin, Jeeva, Sivakumar, Goundamani, Sharadha, Kovai Sarala, Ganja Karuppu, veteran filmmaker Bharathiraja and director Chandrasekhar paid their respects to the deceased director. Music composer Ilayaraja and composer SA Rajkumar also paid homage to their favorite director. to see pictures click here http://www.behindwoods.com/tamil-movies/event-photos-pictures-stills/last-respects-to-director-rama-narayanan-set-2/last-respects-to-director-rama-narayanan-set-2-stills-photos-pictures-index.html
The film industry also paid homage to the veteran director by calling off the shoots of all Tamil films on June 24. " His demise is a great loss to the film fraternity. On several occasions, I have had the opportunity to meet him. He was always warm to everyone. He was well-respected for his work and liked by all", said actor R Sarathkumar to Time of India
The director, who hails from Karaikudi, began his film career in the 1980s. He was popular for making devotional films, as well as films in which animals played important characters. Ramanarayanan has made a record-breaking 126 films in nine Indian languages including Tamil, Telugu, Kannada, Bengali and Bhojpuri.
Some of his notable films include "Soorakottai Singakutty", "Kanne Radha", "Sahadevan Mahadevan", "Aadi Velli", "Durga", "Senthura Devi", "Thirupathi Ezhumalai Venkatesa", "Palayathu Amman", "Viswanathan Ramamoorthy" and "Kottai Mariamman." His last film was the 2013 release "Arya Surya."
Ramanarayanan has also produced several films including Santhanam's "Kanna Laddu Thinna Aasaiya" under the Sri Thenandal Films banner. He has also received many awards including the prestigious Kalaimamani award from the state government.
The veteran filmmaker had been elected as the head of Tamil Film Producers' Council for three consecutive terms. He was also the chairman of Iyal Isai Nataka Mandram in 1996.