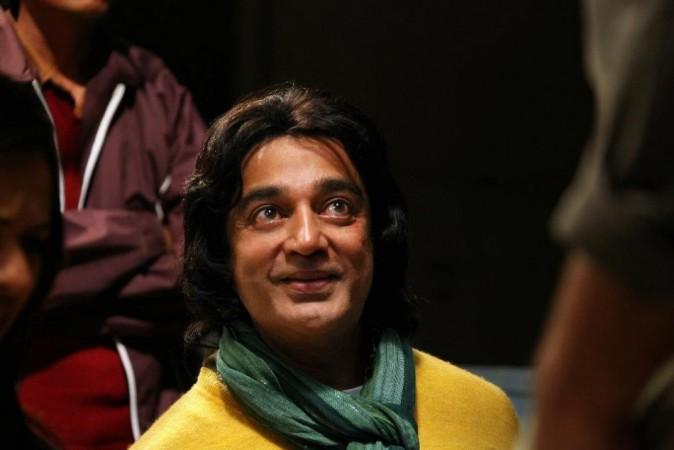 Kamal Haasan is all set to join the legendary music composer Ilayaraja in his live concert to be held in London.
The concert named as "Raja the Raja" ("Raajathi Raja") is scheduled to happen on 24 August at "The O2 Auditorium" in London. The event is being held as a tribute to Ilayaraja, the maestro who has done soundtrack for more than 800 Indian films in various languages.
The legend has also worked in the upcoming film "Megha", starring Ashwin of "Mankatha" fame. The film is currently in the post-production stage and is expected to release soon. Raja is said to have sung two songs, while his son Yuvan Shankar Raja has crooned a song in the film. The audio launch of "Megha" will reportedly be held during the concert.
Popular musicians including SP Balasubramaniyan, Yuvan, SP Shilaja, Karthik, Jeya Chandran and Chimayi will be among others to attend the event. Ilayaraja will also be performing at the program.
Kamal, who is currently working on his upcoming directorial venture "Vishwaroopam 2", has invited everybody to witness one of India's finest musicians perform live in London.
"Kamal Haasan speaks from the sets of "Vishwaroopam 2" inviting you to London to witness the legendary Ilayaraja perform at "Raja the Raja" (Raajathi Raja) event on 24th August at O2," a message was posted on the actor's official facebook page. [For details about ticket information, click here]
Kamal has crooned several songs in Tamil films under Ilayaraja's composition. Some of his popular songs include "Sundari Neeyum" from Michael "Madhana Kama Rajan", "Kanmani Anbodu" from "Guna" and "Unnaivida" from "Virumaandi."
Latest buzz is that Kamal Haasan might even share the stage with Ilayaraja and render a song at the concert, reported The Times of India.
Here is a video showing Kamal Haasan inviting all to Ilayaraja's concert from the sets of "Vishwaroopam 2."