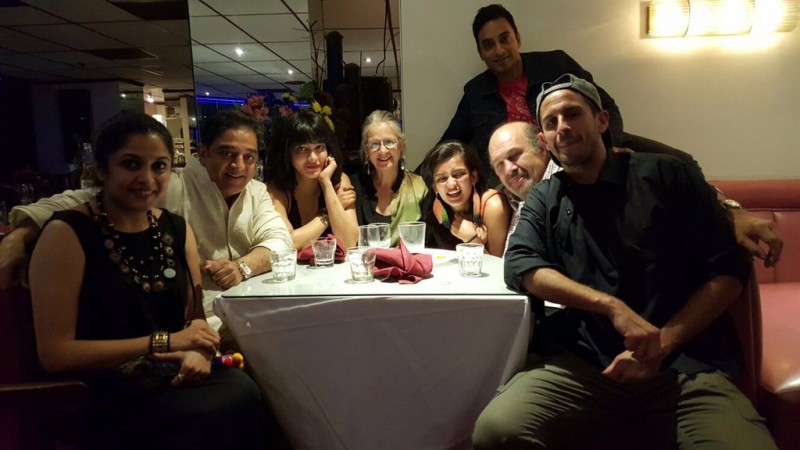 Kamal Haasan has been hospitalised after he slipped and fell from the stairs at his office in Chennai on Wednesday, July 13. The actor has a minor fracture and is on the road to recovery.
Media Consultant Diamond Babu confirmed the news and tweeted, "@ikamalhaasan ji slipped and fell in the stairs at his office....n has fractured his leg admitted in Appolo Hospital. Will Recover Soon. [sic]" It is said to be a minor injury and sources have told The Hindu that there is nothing to worry.
Kamal Haasan was supposed to be honoured with the Lifetime Achievement Award at the London Indian Film Festival (LIFF) this weekend. But following the unfortunate incident, he has reportedly cancelled his trip.
The actor is currently busy with his next movie "Sabaash Naidu" and the first schedule of the Tamil movie in the U.S. has been completed. Talking about the film's progress, Kamal Haasan had tweeted, "42+ minutes edited length in each language. + 1 song with Shruti completed. Looking good. Kundu and Naidu have a life of their own. [sic]"
The team was expected to start the second schedule of the shooting in Hyderabad shortly. But it might be delayed following his fracture.
Kamal Haasan has taken the responsibility of directing the movie after TK Rajeev Kumar, who was originally roped in to helm the project, fell ill. The upcoming Tamil film has Kamal's daughter Shruti Haasan playing the female lead role with yesteryear actress Ramya Krishnan enacting an important role.
It is a multilingual movie simultaneously made in Tamil, Telugu and Hindi languages. "Sabaash Naidu" has llaiyaraaja's music, Jaya Krishna Gummadi's cinematography and James Joseph's editing.
The flick is expected to hit the screens worldwide on December 1.