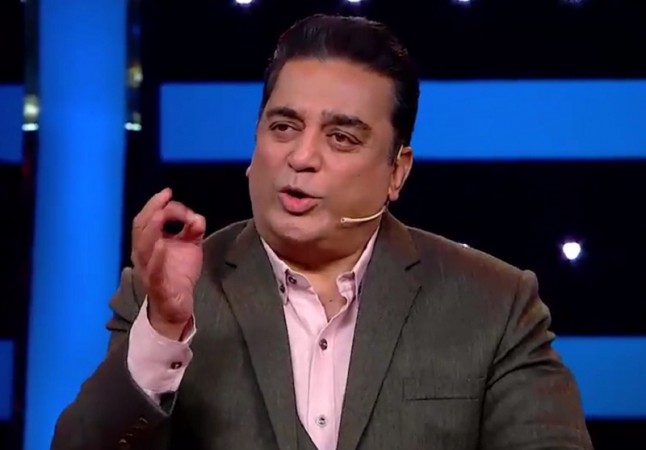 Kamal Haasan has clarified that he will continue to act in movies till he turns a full-time 'neta'. His statement comes following an interview where he spoke about permanently bidding goodbye to acting after foraying into politics.
Now, the actor has reportedly stated that he has three movies – Vishwaroopam 2, Sabaash Naidu and Indian 2 - in hands now and he would take a decision only after wrapping up the pending movies.
Kamal Haasan further said that he will be starting his political party on February 21 and will be addressing a gathering in Madurai. The industry insiders are expecting him to act till the next Tamil Nadu general elections, which will be held in 2021.
"Except for the two films which are coming out, there will be no more films for me. I think that part is done....no more signing films," Kamal Haasan told in an interview with India Today at Harvard University in Boston recently.
On asking whether he will don grease paint again if he loses in the elections, Kamal Haasan claimed that he was not expecting to lose.
Kamal Haasan's statement on quitting films had worried his legion of fans and film fraternity. However, his clarification has given them a reason to heave a sigh of relief.
Adding further, the Ulaganayagan had claimed that he has been in the social service for the last 37 years and has earned about 10 lakh loyal workers. "At my instruction, they have engaged many younger people in our welfare movement over the years including about 250 lawyers. All would become volunteers," he added.