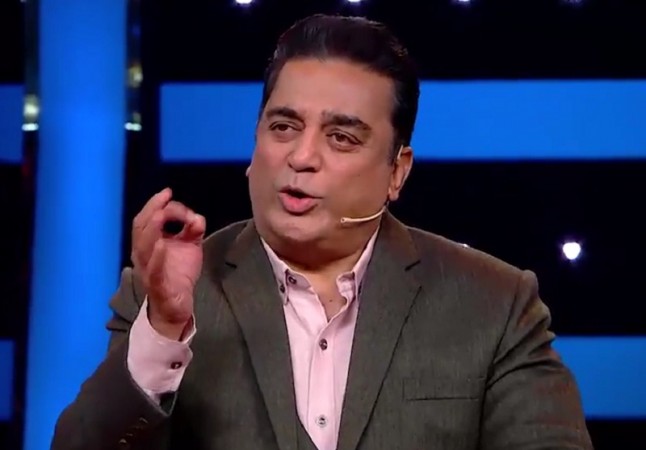 Kamal Haasan has congratulated Rahul Gandhi, who has been elevated as the new president of the Congress party. The Ulaganayagan has said that he admired his elders and 47-year-old too would work towards deserving the actor's appreciation.
"Congratulations Mr. Rahul.G. Your seat does not define you but you can define your position. I have admired your elders. I am sure you would work and deserve my admiration too. All the strength to your shoulders [sic]," Kamal Haasan tweeted.
Rahul Gandhi has taken over the reigns from his mother Smt Sonia Gandhi, the longest-serving president and the undisputed leader who held her position for 19 years.
Kamal Haasan, whose father was a freedom fighter, has been actively speaking his mind about the current politics and social issues in the recent months. The Ulaganayagan has also come hard on the Tamil Nadu's ruling AIADMK government after the death of its celebrated leader J Jayalalithaa.
In the process, Kamal Haasan landed in controversies over his views on Hindu extremism.
He has denounced the AIADMK government over corruption and expressed his desire to enter full-time politics. Kamal Haasan created an app called 'Maiam Whistle' to get in touch with the public to discuss the current issues.
He is expected to launch his own party in 2018 and a formal meeting is expected to be held in January. On the professional front, he is busy with his long-delayed Vishwaroopam 2 and Sabash Naidu.