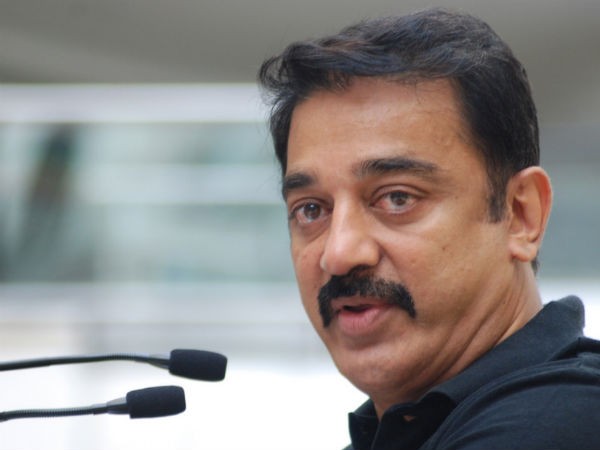 The issues between Kamal Haasan and the ruling AIADMK took an ugly turn on Sunday, July, 16 after Tamil Nadu law minister CV Shanmugam made a personal attack on the Universal star. The politician hit back at the actor's recent comments on corruption in government departments by dragging actress Gauthami to the issue.
"We all know that Kamal Hassan had an affair with an actress, didn't marry her and chased her away after living with her (for years). His action is against Tamil and Indian culture. He has no right to speak about us or the people of this country," Deecan Chronicle quotes CV Shanmugam as saying without taking Gauthami's name.
Kamal Haasan and Gauthami were in a relationship for 13 years and never married. The duo got separated last November due to some personal issues. The actor had earlier married danseuse Vani Ganapathy and Sarika with whom he has two daughters – Shruti and Akshara.
Shanmugan also launched a scathing attack on Haasan by calling him a "third-grade actor" who is struggling for offers and engaging in cheap publicity to be in the news.
The entire controversy began after Kamal Haasan denounced the state government and said that "No government department is free from corruption."
Municipal administration S P Velumani was first to react as he threatened Haasan with a tax audit to know whether the actor had paid all his taxes.
While Tamil Nadu Speaker Thambidurai advised Kamal Haasan to seek the help of judiciary if he has issues with the state government, Information minister Kadambur Raju warned the actor of facing dire consequences for making baseless allegations.
Meanwhile, MK Stalin, the leader of the opposition, has come in support of Kamal Haasan.
"Kamal Haasan is only reflecting the sentiments of the people. It is the right of every voter, including Kamal Haasan, to criticise the benami and horse-trading government in power," The Times of India quoted the DMK leader as saying.