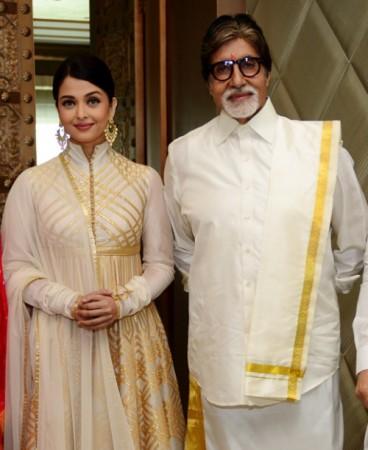 Kalyan Jewellers apologised for its advertisement featuring Aishwarya Rai Bachchan, after activists protested that it was tantamount to promoting "child slavery" and "racism".
Some activists had written an open letter to the "Jazbaa" actress on Scroll.in, which had gone viral on social media on Wednesday.
In the ad, Aishwarya, who is the brand ambassador of Kalyan Jewellers, is seen posing with a "dark and emaciated" child holding an umbrella.
Activists claimed it as a "regressive portrayal of a child to sell a product" and requested the brand to withdraw the advertisement.
Activists criticize racist ad with #Bollywood's Aishwarya Rai #Bachchan by @KalyanJewellers http://t.co/2JBTh5PHTN pic.twitter.com/2MyDYK0W4V

— Sunjeev Bery (@SunjeevBery) April 22, 2015
Following this, Kalyan Jewellers apologised on Wednesday for hurting the sentiments of people and other organisations.
"The creative was intended to present the royalty, timeless beauty and elegance. However, if we have inadvertently hurt the sentiments of any individual or organisation, we deeply regret the same. We have started the process of withdrawing this creative from our campaign," Kalyan Jewellers posted on its Facebook page.
Meanwhile, Aishwarya's publicist Archana Sadanand has also mentioned that the "final layout of the ad is entirely the prerogative of the creative team for a brand."
Activists are not willing to buy the argument. In their follow up letter, they claim the actress would have seen the final ad before it got published.
"We have no doubt that a star of Aishwarya Rai Bachchan's stature, and indeed even lesser known models, approve of the final image that will be put out in public," says the letter.