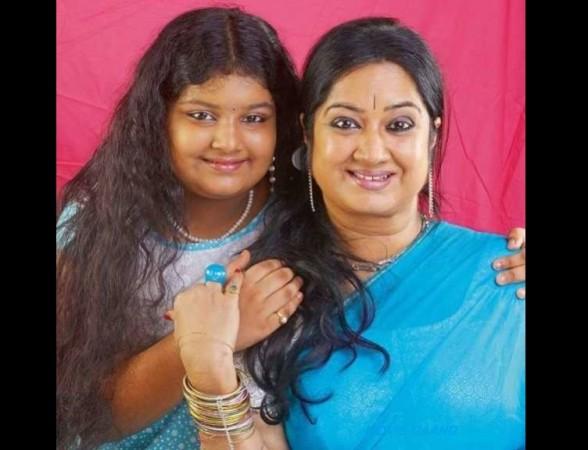 Three months after South Indian actress Kalpana's death shocked the entire entertainment industry in the region, her daughter Sreemayi (Srimayi) Anil came in the public limelight on Wednesday, April 27.
According to recent reports, the star kid expressed her interest to act in movies while attending the audio launch function of the upcoming Tamil movie "Unnodu Ka," along with her mother's younger sister, the National Film Award winning actress Urvashi. The latter had reportedly announced Sreemayi's desire during the event, which was also attended by actor Prabhu.
However, a day after the news went viral, Sreemayi has reportedly slammed the reports saying they are not completely true. Sreemayi, who is currently pursuing her studies, has now told a leading daily that she has plans to be a part of the entertainment industry, but not anytime soon. The 16-year-old said she plans to study cinema after completing her pre-university course, and that her acting debut will then depend upon the quality of projects that come her way.
Sreemayi also reportedly expressed her interest in being a part of the Tamil industry, as she was brought up in Chennai. "I like to act in lead roles in Tamil movies, but I am not sure if I can handle comedy roles like my mother. She always used to say that acting in movies is the best and safest profession. Currently, I am a plus-one student. Even though I am interested in acting, I haven't received any offers till now and will foray to the industry only after completing my studies," Sreemayi told Manorama Online.
Sreemayi started her public appearances when she recently attended the star-studded 18th Asianet Film Awards ceremony to receive the Best Supporting Actress Award (posthumous) for her mother's performance in the blockbuster movie, the Dulquer Salmaan-starrer, "Charlie".