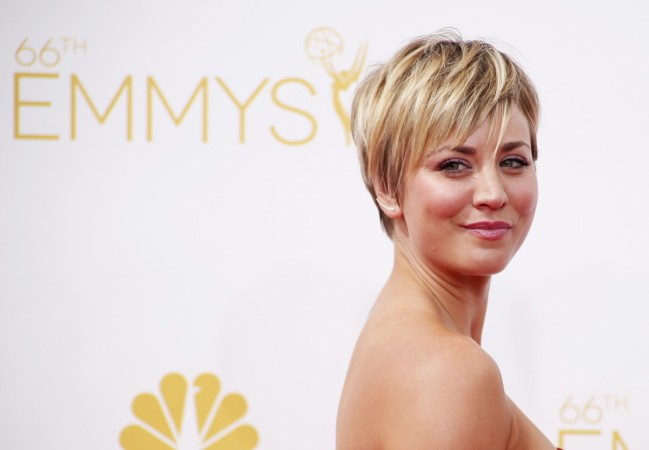 In what could come as a surprise for many, Kaley Cuoco's husband Ryan Sweeting is reportedly leaning on "The Big Bang Theory" actress for financial support, as he is not earning enough this year.
The alleged report of Sweeting's earning has surfaced in Star Magazine, according to Enstarz. An insider told the magazine that Sweeting's tennis career is on a downhill.
"Ryan knows that his tennis career is all but over," an alleged insider told the magazine. "He doesn't have the ambition to compete for the big bucks. Any why should he? He has a rich wife."
Sweeting, who won the US Open Boys' Singles title in 2005, currently doesn't feature in American Tennis Association ranking list.He was last ranked 64 in 2011.
On the other hand, Cuoco is reportedly earning $1 million per episode in "Big Bang Theory." Deadline has reported that the lead actors of the show, Johnny Galecki, Jim Parsons and Cuoco have signed new contracts for the upcoming three seasons of "The Big Bang Theory." There will be 72 episodes in total, as per the report.
Sweeting and Cuoco's relationship has been dogged by speculations ever since they tied the knot just a few months after dating each other, with many claiming that the actress took the big step too soon. However, the actress has debunked wedding woes rumours by saying in a recent interview that she and Sweeting are looking forward to start a family.
"We do want to have kids, but I'm a little... I lost this dog in the backyard so many times that I'm afraid I need to practice on not losing her so I don't actually lose my child," she told Ellen de Generes on her show, according to US Weekly.
Cuoco and Sweeting got engaged in Sept 2013 after three months of dating and tied the knot on 31 December in Santa Susana, California. Cuoco was earlier engaged to Josh Resnik but they broke their engagement after one year of courtship.
Cuoco is currently working on season 8 of "The Big Bang Theory," which airs on CBS.