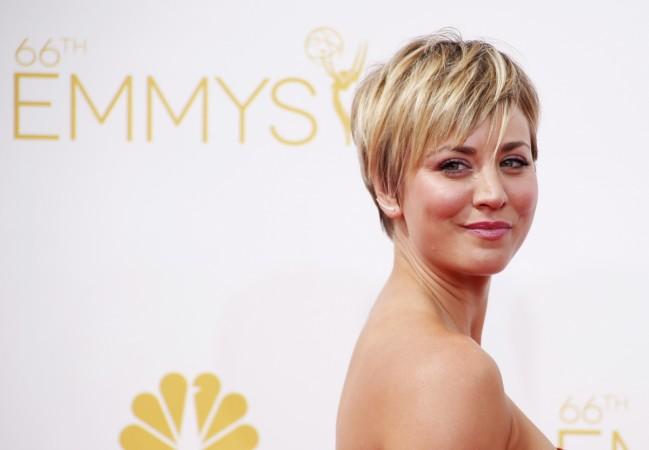 Kaley Cuoco, who is busy promoting the new season of "The Big Bang Theory," was recently seen on "The Ellen DeGeneres Show" talking about starting a family. The actress told talk host DeGeneres that she and Sweeting were ready for babies. She even talked about the show and her new dog.
"I'm a big dog lover. We got a real small one, a little rescue. Her name is Ruby," said Cuoco, adding, "We do want to have kids, but I'm a little...I lost this dog in the backyard so many times that I'm afraid I need to practice on not losing her so I don't actually lose my child," reported Christian Post.
Cuoco admitted that she wants to start a family with Sweeting but denied the rumours of her pregnancy.
The actress also appeared on the Jimmy Kimmel Live and talked about her nude pictures scandal.
"So every day there's like 30 [alerts for] 'Kaley Cuoco nude photos,' it's been going on for years. It's all these fake ones," she said. "So this one came up, and I was like, 'Oh it's another fake one...," she told the Website.
Cuoco confessed that it was disturbing but decided to deal with it in a funny way. As a reply to the scandal, she pixelated her photo with her husband Ryan Sweeting with the app nudify and shared it on Instagram.
There were many other celebrities, including Jennifer Lawrence, Rihanna, Kim Kardashian, Ariana Grande and others who were victims of the shocking nude scandal.
Meanwhile, "The Big Bang Theory" season 8 premiere was aired on Monday. The episode called "Locomotion Interruption" showed Sheldon trying to deal with Leonard and Penny's relationship and the changes around him.
In season 7 finale, Sheldon left the town as he was unable to come to terms with Leonard moving in with Penny, burning down of comic book store and other changes.
"The Big Bang Theory" has been renewed for three seasons. The season 8 of the show will see Penny sporting a pixie hair cut. The show will be aired on CBS. Two episodes of "The Big Bang Theory" were aired on 2 September.