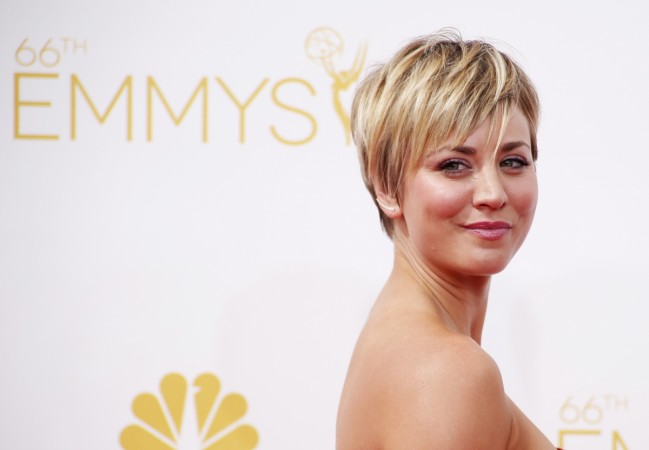 Kaley Cuoco shrugged off nude photo scandal by showing off her fine horse riding skills at the Longines Los Angeles Masters. "The Big Bang Theory" actress participated in the recently organised charity event with a team alongside the California show jump rider Paris Sellon.
Cuoco was dressed in a Native American inspired ensemble for the event and reportedly called her style as "Cowboy and Indians." She was an amateur in the team but shared the photos taken at the event, including the horse named Thor and a video with the caption: "Thor and I having a special moment together in the@mastersgrandslam insanely stunning indoor arena! #thisissocool."
The actress and Sellon did not win the event but they together raised $25,000 for the charity. The event's winner were 2008 Olympic Team Gold medal winner Laura Kraut and Hannah Selleck.
Cuoco is known to be a horse-riding enthusiast. She has been spotted going for horse riding practice on many occasions. She also shared a picture with Sellon and suggested on her Instagram account that it was great to partner with talent like her.
"Had an amazing time partnering up w the amazing and talented @parisanns for the #lamasters #proam #longines @ #laconventioncenter 25k to the charity #rideon #ididntsuck #thankgodforThor," she wrote.
Cuoco is currently appearing on "The Big Bang Theory" season 8 as Penny. She reprises her role and this time she is channelling a pixie hair cut on the show. She was criticised by many fans for sporting the new hairstyle as Penny post the season 8 premiere and many took to Twitter to express their disappointment, saying that the funky hair cut doesn't suit her reel character.
The actress also dropped by Rock For EB, where she showed her support for the Epidermolysis Bullosa Medical Research Foundation, according to a report by Daily Mail. Her husband Rayn Sweeting also joined her at the event, which was also attended by many celebrities like Courtney Cox and her new fiance, Snow Patrol musician Johnny McDaid, "Modern Family" star Ed O' Neil and Orlando Bloom.