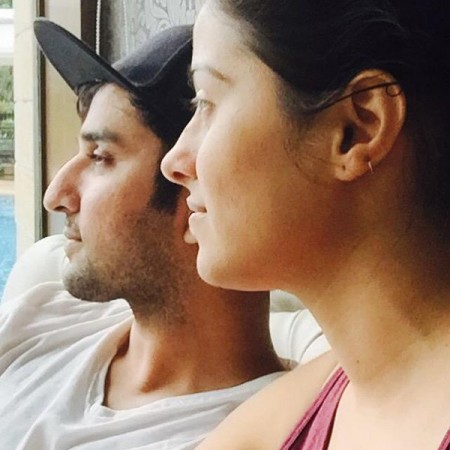 Aparna Dixit and Puru Chibber had parted ways, but the couple may soon come back in a relationship with each other. Reports suggest that the duo has been thinking to give a second shot to their relationship.
Aparna, who features in the popular TV show Kalash, is apparently willing to turn things back to normal with Puru. Although she did not confirm anything, the actress' words suggest that she and Puru may come back together again.
"I don't know, God will decide. It takes a lot to get over a person. It may vary from one individual to another, but I am a very intense lover and so it is very tough for me to forget someone and move on to someone else quickly," Aparna told SpotboyE when asked if the rumours of her and Puru's patch-up true.
"Right now, I am very happy with just my work, family and friends," she added.
On the other side, Naamkaran actor Puru appears to be more certain about being in relationship with Aparna again.
"Aparna and I will only talk about it when our parents are on board. Right now we are happy enjoying our friendship. I know Aparna for the past two and half years and she is an important part of my life," Puru told the publication.
"She also shares a very good rapport with my family. I also hope that I share a similar bonding with her folks as well," he added.
Apparently, Puru and Aparna had broken up as the two were unable to give enough time to each other due to their work commitments.