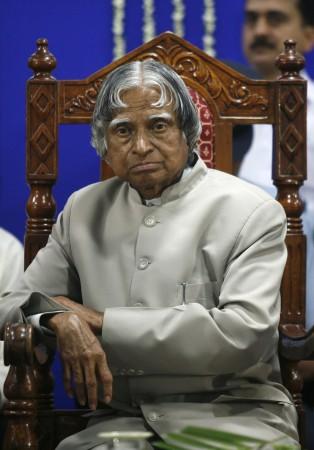 In a follow-up to frisking of former Indian President A.P.J. Abdul Kalam, the U.S. government has confirmed that only serving heads of state will be exempt from undergoing security checks.
An earlier letter of apology seemed to indicate that the U.S. had apologized for the frisking. But a detailed reading suggests that while Indian VIPs will receive priority while in the queue of passengers waiting for security checks (and will be escorted to a private room for the same), they will not be entirely exempt from due processes.
The letter, sent by the U.S. Embassy in India to both the Indian government and Kalam, states: "The U.S. government has extended its apology that appropriate procedures for expedited screening of dignitaries had not been followed. We are actively working to prevent similar incidents in the future from occurring."
The "expedited screening," in U.S. parlance, clearly indicates that Indian VIPs are not exempted under American regulations.
In this specific case, while the same "expedited screening" was carried out for Kalam, before his Sept. 29 flight, security officers neglected to check his coat and shoes. This constituted an incomplete screening and New York City's JFK International Airport officials had to force their way into an Air India flight to complete the check, according to a Hindustan Times report.
The Indian government has strongly objected to the entire issue. S.M. Krishna, the External Affairs Minister, had earlier directed Nirupama Rao, India's envoy to the U.S., to take up the issue at the highest level.
This was not the first time for Kalam. In 2009, he was frisked by staff of the Continental Airlines at the Indira Gandhi International Airport in New Delhi, despite his name being listed in the Bureau of Civil Aviation Security's list of people exempt from security checks in India.