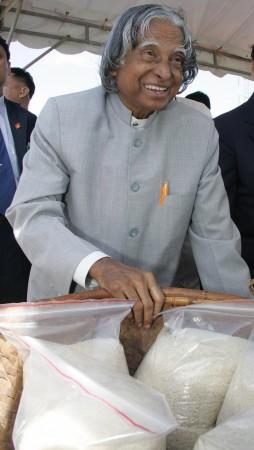 Former Indian president APJ Abdul Kalam was frisked twice at the JFK Airport in New York Sept. 29, Kalam's office confirmed.
Security officials at the airport entered the Air India flight and insisted on frisking Kalam, who had already undergone frisking before entering the aircraft, again. They wanted to check his coat and shoes for explosives.
He was frisked while everybody was settled in for a long flight. The security men removed Kalam's coat and shoes to check despite protest by Air India officials. The coat and the shoes were returned after a swab analysis by the security officials.
India has strongly objected to Kalam's frisking. External Affairs Minister S M Krishna has directed Nirupama Rao, India's envoy to the U.S., to take up the issue at the highest level. "This is unacceptable and is being taken very seriously," he said.
In 2009, Kalam was frisked by the staff of the Continental Airlines at the Indira Gandhi International Airport in Delhi despite his name was listed in the Bureau of Civil Aviation Security's list of people exempt from security checks in India.