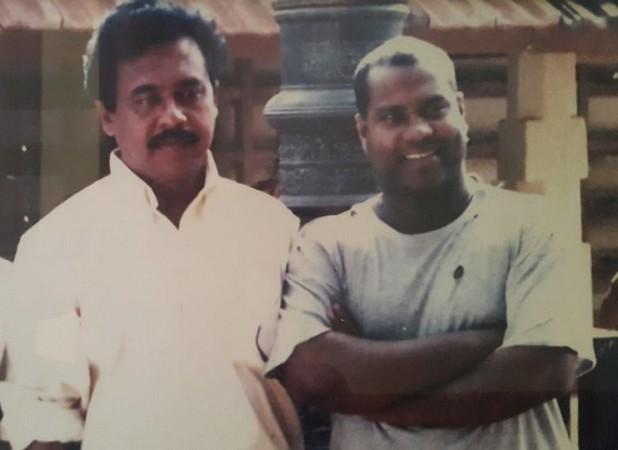 Malayalam director Vinayan is known for his tiff with few directors, actors and film associations in Mollywood. The Aakasha Ganga director has now taken a dig at Malayalam filmmaker Kamal, who is also the chairman of the Kerala Film Academy, in the wake of the ongoing International Film Festival of Kerala (IFFK), which will conclude on Friday, December 16.
Vinayan has criticised Kamal as well as Sibi Malayil for not screening his directorial venture Vasanthiyum Lakshmiyum Pinne Njaanum while paying homage to versatile actor Kalabhavan Mani, who passed away on March 6, 2016, even though it is customary to screen the movies of the artists that have won prestigious awards. Mani had bagged the National Film Special Jury Award for his performance as a blind person in the Vinayan movie in 2000.
"To pay tribute to late actor Kalabhavan Mani, his movie Aayirathil Oruvan was screened at IFFK in Thiruvananthapuram. While two National Film Award winning Mani-starrer Vasanthiyum Lakshmiyum Pinne Njaanum was screened during Indian International Film Festival in Goa, the movie has been insulted here in Kerala. Looks like Kamal does not recognise blind Ramu or Karumadikuttan among the best performances of Mani by screening Sibi's directorial venture Aayirathil Oruvan in the film festival," Vinayan wrote in his latest Facebook post.
"Normally, while paying homage to late actors during film festivals, their National award winning movies, if any, are being considered. Some people from the industry as well as some mediapersons called me saying that it happened in Mani's case as these movies have been directed by Vinayan. This is right may be because Kamal and Sibi Malayil are heading the academy," Vinayan added.
Vinayan also pointed out that the academy members didn't invite Mani's family members for the memorial function "Pinnilavu" for which Kalpana's daughter and Jishnu Raghavan's father Raghavan were invited on December 12. "It is not acceptable even if they come up with any explanations. Mani might have born in a
"It is not acceptable. Mani might have born in a lower middle-class family, but with his talents, he was on the top in the industry. Moreover, he was a popular face among the public as it was evident from their response during the funeral ceremony of the actor. They should have recalled that Mani, who also is known for his folk songs, had made a mark in the entire South Indian industry," he added.
Vinayan also took a dig at Kamal by saying he must be broadminded even when trying to take revenge against his enemies.
(The quotes above have been translated from Malayalam)
Read the full Facebook post of Vinayan here: