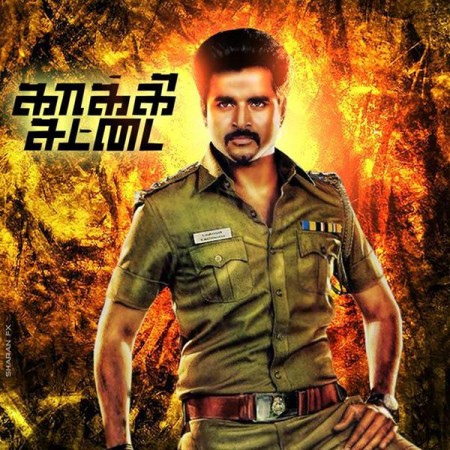 Tamil movie "Kakki Sattai", which hit the theatres on 28 February, is on its way to becoming one of the biggest success stories at the Tamil Box Office. The movie is already touted as being the career's best for lead actor Siva Karthikeyan and as per the latest reports, the movie has netted ₹15.58 crore in four days in Tamil Nadu.
"The film registered the biggest opening in Sivakarthikeyan's career. It collected ₹15.58 crore till Monday since its release. It's turning out to be a highly profitable venture and fourth hit for Siva in a row," trade analyst Trinath told IANS.
"Kakki Sattai" made a record opening for Siva Karthikeyan. The movie earned ₹4.62 crore on its opening day. The first weekend collection for the movie was also big in theatres across Tamil Nadu with the net collection reaching ₹13.34 crore.
Some reports also claim that "Kakki Sattai" has done extremely well at the international box office, especially in US, Australia and Malaysia.
The 30% tax exemption and the U certification have visibly helped the box office collection of "Kakki Sattai". Siva Kartyhikeyan's last three hits include "Kedi Billa Killadi Ranga", "Ethir Neechal" and "Maan Karate".
Directed by Durai Senthil Kumar, "Kaaki Sattai" is the story of a police constable who has the urge to be an honest cop unlike the usual corrupt officers in his department. The film is seen as a major step stone in Siva's career as his character is portrayed as someone who has a good deal of heroism. The actor was much appreciated for his performance and for making sure that his antics and appearance was not over the top.
"Kakki Sattai" also stars Sri Divya, Vijay Raaz, Nagineedu and Prabhu, and the film is produced by actor Dhanush.