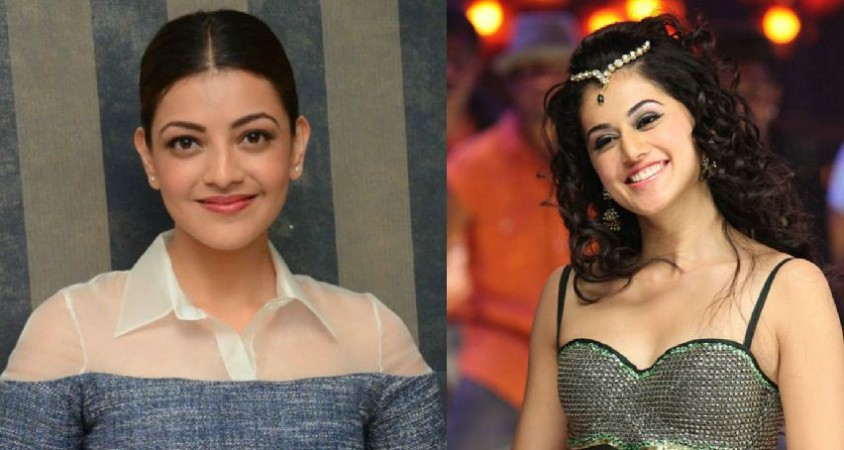 Kajal Aggarwal, Taapsee Pannu, Khushbu Sundar and Gauthami expressed their disapproval over the ban on condom advertisements between 6 am to 10 pm on television. They were speaking at the India Today Conclave South 2018 on the topic, 'Women In Public Life: The Personal Is Political'.
"If we want to control our population, we need to show condom advertisements," opined Kajal Aggarwal. Taapsee Pannu echoed the same and said that India would get the 'most populated country' tag as well along with the 'most polluted' one if the ban is not lifted.
Actress and politician Khushbu Sundar slammed the decision and stated, "It's ridiculous that you are saying that you can have condom advertisements only after 11pm. It's not like you have sex only after 11pm; you have sex during the day also."
Gauthami said that the issue is not about prime time, but about safe sexual practices also and "not just procreation."
The Information and Broadcasting (I&B) Ministry took the decision to ban condom ads in December 2017 based on the suggestion by the Advertising Standards Council of India (ASCI).
Coming to India Today Conclave, the debate was started with the casting couch issue and they touched upon issues like moral policing, their experience in a male-dominated film industry and whether a woman can get away by attacking a politician like Prakash Raj did recently.
During the course of interaction, Taapsee Pannu shared an incident where her introduction scene, one of the reasons she okayed the script when the director narrated the story, was changed because the hero asked for it.
"It was back then that I decided that I would have none of it. That I would make them do films as per my schedule. I made sure that I will do the film on a profit-sharing basis and make crores just like a fu**ing hero would," she claimed.