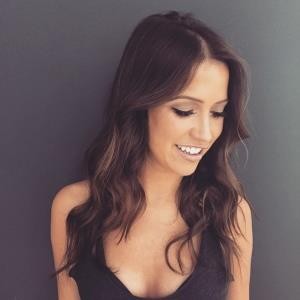 Ahead of the official announcement, previous contestants of ABC's dating reality franchise "The Bachelor" have taken social media platforms by storm to extend their support to Kaitlyn Bristowe as the next "Bachelorette".
"The Bachelorette 2015" will officially be announced during Monday's finale of "The Bachelor," and according to spoilers, filming for season 11 will commence in the next couple of days. But according to online chatter, Bristowe was spotted out and about in Los Angeles with a film crew in tow, and fans believe filming is already underway.
@kaitlynbristowe OH MY GoSh YOURE FILmiNG THE BACHLRORETTE ARENT YOU THATS THE ONLY POSSIBLE ANSWER

— Bear Coble (@bear_coble) March 6, 2015
First a photo shoot with a rose and now filming in Hollywood, @kaitlynbristowe is definitely the next #TheBachelorette — Carrie Cornish (@CarrieCornish) March 6, 2015
"@kaitlynbristowe: Holy shmoley it's HOT pic.twitter.com/NVyumMQ9u0" @_rach417 SHE BETTER BE FILMING THE BACHELORETTE

— kelsey (@kelseya_159) March 6, 2015
If news of Bristowe being the next "Bachelorette" is true, fans can expect a season filled with laughter and lighthearted moments.
Here are a few reasons why Bristowe, the 29-year-old dance instructor, would make an interesting "Bachelorette".
Firstly, she's hilarious and on a number of occasions she has proved to viewers that she is someone with beauty, brains and charm. She's fun-loving and won over fans with her playfulness and down-to-earth attitude. She also scored major points with fans and Chris Soules when she advised "The Bachelor" to sleep his way through the Fantasy Suite dates before he makes his final pick.
Secondly, Bristowe recently admitted that she's open to finding love once again, and admitted that's she's learned that love can happen to one in mysterious ways.
"I would be excited to [be the bachelorette] because I did see how if you have that opportunity and you let those guards down and you do let yourself have those feelings, you can find love in the most mysterious way," she told Pop Sugar.
Thirdly, fans wants her to be the next "Bachelorette." A number of fans, including former contestants of the dating reality show, are rooting for Bristowe, giving rise to the hashtag #KaitlynForBachelorette.
Interestingly, "Bachelor" Soules too seems to be rooting for Bristowe as the next "Bachelorette."
Shortly before the "Women Tell All" special, he said told People that he's team Kaitlyn. "She's got a great personality. She would be fun, and she's a funny girl. She would handle crazy dates and she would be able to hang out, and be entertaining, and she's ready to find love."