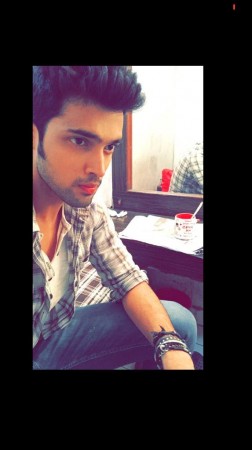 Parth Samthaan, popular for his on-screen character of Manik in MTV's "Kaisi Yeh Yaariaan", was recently admitted to a hospital for viral fever.
The hunk is currently recovering from his illness and on Sunday, he took out time to share an important message with his fans and followers on Twitter.
Although the actor has a massive fan base and loved by millions, there are some who continue to hate him and spread rumours about him.
Of late, rumours have been doing the rounds that Parth and the show's producer Vikas Gupta are not on good terms.
Parth, who shares a good bond with the producer, decided to squash all those rumours.
He tweeted how "Kaisi Yeh Yaariyaan" is Gupta's baby and that he is the man behind the making of the popular characters of the show, including Manik.
Interestingly, it was Gupta who shared the news of Parth being hospitalised.
"Shooting whole night with 102 temperature #stupidprofessional now Hospitalised . HaRsh realities of television world . Long night at Kokilaben," he posted in his instagram account.
Earlier, there were rumours that Parth had decided to quit the show due to his spat with co-star Niti Taylor. The actor denied the reports and claimed that he was very much part of the show.
Start reading it from here : pic.twitter.com/RmwtN6PJTY

— Parth Samthaan (@LaghateParth) June 28, 2015