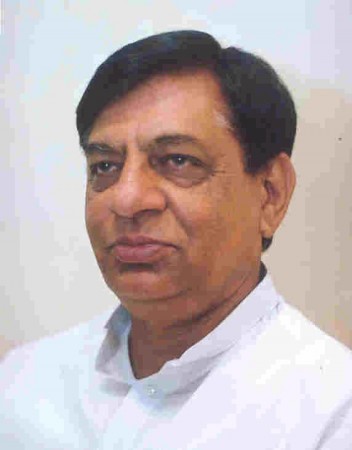 UPDATE: 11:45 a.m. IST — Bhartiya Janata Party legislator Hukum Singh has shifted his stance and has now said the mass exodus of families from the town of Kairana in Uttar Pradesh was never a "Hindu-Muslim" issue.
However, Singh has reportedly released the names of another 63 people who have moved out of their homes in the city of Kandhla in the Kairana district, according to NDTV.
Singh has said the list does not include only Hindu names. "A few names may be off the mark, but largely it's the same. It's not a communal issue, but a law and order problem," he was quoted as saying.
"By mistake someone in my team mentioned Hindu families. I asked them to change that. I stick to my stand that this is not a Hindu-Muslim issue. This is just a list of people of who have left under duress," the channel quoted Singh as saying.
According to Hindustan Times, Singh had accused Muslim gangs of threatening almost 350 Hindu families with extortion, resulting in they leaving town. The gangs reportedly included one with Mukhim Kala as the gang leader.
Kala was arrested in October last year with 14 murder charges against him — 11 of the victims were Muslims while three were Hindus.
The HT report also said Singh's list has no mention of the 115 families that moved out of the Alkala locality in Kairana.
Original Story —
The Hindus are leaving not only the Kairana city in Uttar Pradesh's Shamli district but also other towns, BJP legislator and Muzaffarnagar riots accused Hukum Singh reportedly said on Monday. The identities of more Hindu families leaving the town would be released later, he added.
Singh claimed at least 340 Hindu families have moved out of Kairana due "threat and extortion by criminal elements belonging to a particular community." The list released by him includes names of the heads of families, their addresses and what they were doing before fleeing Kairana.
"The local people have come to me ever since I made the list public; telling me the number is too small," NDTV quoted Singh as saying. Singh, however, did not mention the names of other towns and cities where such exodus of Hindus has apparently been taking place.
The news channel visited four colonies in Kairana to find 15 people whose names were on the list released by Singh. While some of the families had left the town about five years ago, a few others moved out around two years ago following the murder of a few businessmen, NDTV found.
According to an Indian Express report, the Shamli district administration set up four teams on Sunday to investigate Singh's claim. Each team included a tehsildar-rank officer, a revenue officer and constables.
"These 346 Hindu families have been forced to sell their shops and houses at meagre rates. This kind of harassment was limited only to towns so far, but it has now reached the villages. It's a modus operandi now to grab big houses and shops. Most of those targeted were running prosperous businesses here," the IE quoted Singh as saying.
Each team visited some houses for inspection on Sunday. The daily quoted the Shamli district administration as saying only three murder cases were related to extortion out of the names mentioned in the list released by Singh. The police had arrested 25 people in those cases.
"Four persons named in the list died around 20 years ago, 13 people were found staying at home, and 68 had left Kairana several years ago for a better life. The process of verifying the other names is still on," Shamli district's Deputy Superintendent of Police (SP) Bhushan Verma was quoted by IE as saying.
Notices to the Uttar Pradesh government had been issued by the National Human Rights Commission on Friday regarding the matter. The government has been asked to respond within four weeks, a report by the Hindu stated.
The BJP state unit has also constituted a committee of nine members led by Singh to look into the matter. The team will visit Kairana on June 15, according to the NDTV report.