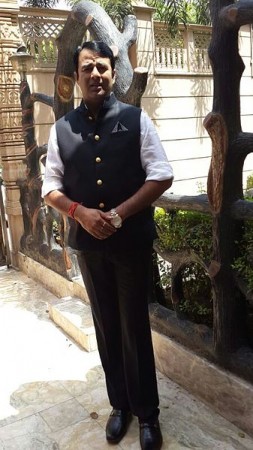 Bhartiya Janata Party (BJP) leader Sangeet Som on Friday reportedly organised a "Nirbhay yatra" along with hundreds of party workers to protest against the mass migration of families in Kairana, Uttar Pradesh. He has also issued a 20-day ultimatum to the state government to bring back the "people who've been forced to migrate from Kairana", else he would protest again.
However, he was stopped by the state administration 2 km away from his Sardana home because he did not have permission to hold the rally. Som was quoted by NDTV as saying he called off the rally because he was a law-abiding citizen.
Meanwhile, Shivpal Yadav, a spokesperson of the Samajwadi Party (SP) and a senior cabinet minister in Uttar PRadesh, trashed all reports of "exodus" in Kairana and accused the BJP of fanning communal flames in the state ahead of the assembly polls in 2017, NDTV reported.
"There is no exodus in Kairana or anywhere in the state. We have intelligence and other reports in this regard. BJP leaders including Hukum Singh and others are inciting communal passions for political gains as Assembly elections are near... The entire state has become aware of them (BJP leaders)...they are involved in all illegal works including grabbing land and fake currency trade. We are also initiating probe against them and strict action will be taken," Yadav was quoted by the Press Trust of India as saying.
"Their only work is to orchestrate riots and let people fight with each other but the state government will not let this happen. They are the same people who masterminded the Muzzafarnagar riots," he added.
A delegation of leaders from five parties had visited Kairana on Thursday and accused the BJP of giving a "communal" angle to the exodus. The party also hit out at Janata Dal (United) [JD(U)] and Rashtriya Janata Dal (RJD) for "vitiating" the atmosphere and "failing" to run Bihar.
The PTI report said JD(U) MP and spokesperson KC Tyagi visited Kairana and said a poor law and order situation was prevalent in the town due to which many families have had to move out over the years. Tyagi went to Kairana with D Raja of the Communist Party of India (CPI), the Communist Party of India-Marxist (CPI-M) leader Mohammad Salim, D P Tripathi of the Nationalist Congress Party (NCP) and Manoj Jha of the RJD.
BJP leader Hukum Singh had said almost 400 "Hindu" families had moved out of Kairana following threats of extortion and attacks. However, he later said it was "not a communal but a law and order issue."