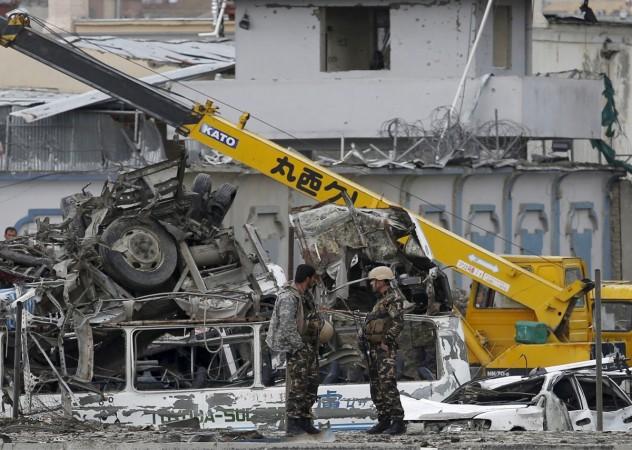 Multiple explosions were reported outside the PD6 and PD11 police headquarters in Kabul on Wednesday afternoon. At least one person has been reported and killed and several others have been wounded in the blasts.
There were also reports of gunbattle between security forces and an unknown number of gunmen in the Afghan capital, according to a police official.
The gunfire was concentrated to a district police headquarters located near a military training school, Reuters reports. The attackers reportedly had attempted to enter the PD6 police headquarters.
Shortly after the explosion near PD6, another blast was reported near PD11 in the capital's Arzan Qeemat region.
Police reports state that a uicide car bomber detonated an explosives-laden vehicle next to the police station and near a military training centre.
Taliban has claimed responsibility for the explosions stating that they had attacked three targets in Kabul. The terror outfit claimed responsibility for additional attacks on an intelligence services facility and an army recruitment centre.
Witnesses said that the explosions were big enough to be heard from the other side of the city.