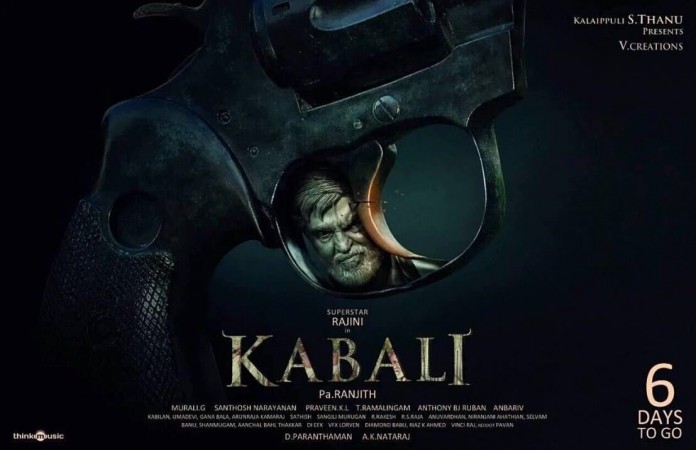 Pa Ranjith has revealed in an interview that he has not compromised on his style in "Kabali" and has tried to do a realistic film like his earlier projects. He has also given a hint about the story ending!
Speaking to Indiaglitz, Pa Ranjith has claimed that producer Kalaippuli S Thanu and Rajinikanth's daughter Soundarya were happy with the final copy of "Kabali", but had a minor issue with the climax. They had reportedly wanted the film to end on a fun note.
But Rajinikanth advised the director not to change the climax for anyone as it will remain the biggest highlight of "Kabali." His statement has now paved way for people to believe that the movie will end on a sad note.
Rajinikanth's films are loaded with the elements that his legion of fans love to see. A happy ending has always played a major role in the success of the films at the box office. The audience always like to see fairy and successful tales than tales that end on a sad note.
In the recent history, all of Rajinikanth's films have had happy endings. Coming back to the interview, Pa Ranjith has pointed out that the audience will see Rajinikanth's usual mannerisms only in parts.
"When I was writing the screenplay, the image of the Superstar was coming into 'Kabali'. But I have tried my best to push it aside and only in some portions where I felt the audience needed him, I used the image. On the whole, the film will have my realistic touch," the website quotes the director as saying.
Initially, Rajinikanth was little sceptical about Pa Ranjith's working style, but the Tamil superstar gained confidence after watching the teaser, which has received record-breaking hits of 2.5 crore and close to 4.5 lakh likes.
"Kabali" is a gangster film, majorly set in Malaysia. Radhika Apte has played the female lead in the film, which has Dhansika, Dinesh Ravi, Kishore, Kalaiyarasan, Riythvika and many others in the cast.