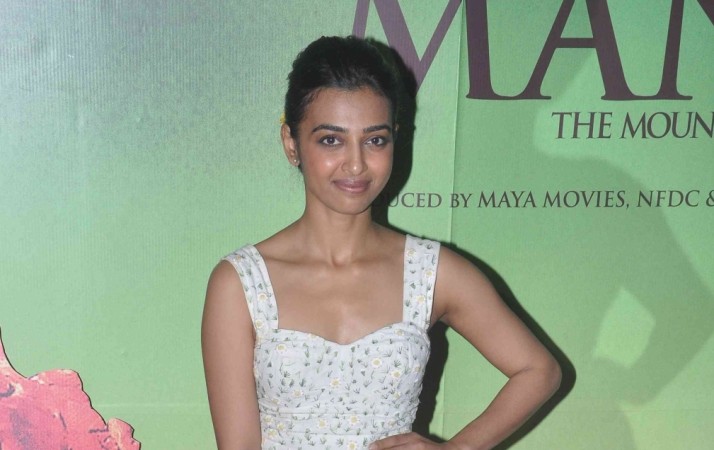 Radhika Apte's passionate love making scene with co-star Adil Hussain from "Parched" has gone viral. The scene is aesthetically shot, but the actress is shown to be topless.
The clip is being circulated on WhatsApp, BollywoodLife reported. Directed by Leena Yadav, "Parched" was apparently filmed keeping in mind the international audience, which is why it was not shocking to come across an intimate scene in the film.
This isn't the first time that Radhika made headlines for leaked scenes or nude pictures. For a short film, meant to be released only in the international market, the leading lady went for full frontal nudity. She did it only because she was assured that it wouldn't be released in India.
Talking to the Times of India, the director of the short film, Anurag Kashyap said that he had taken extreme care while filming the scene as it was sensitive. On-set and post-production, girls were handling the footage, which was always pixelated.
"So, nobody even knew who was part of the film. And everybody assumes that since it is an Indian film, it will always be pixelated. After taking all care, the film was delivered to New York a month back. And then, all of a sudden after a month, from nowhere this video popped up online," Anurag explained.
Just a month before the scene from the short film was leaked, a few nude photos of Radhika made their way onto the internet. However, it was later clarified that it was her look-alike.
"You guys! If you're going to get someone to pass off as naked me, she needs to look a lot more like me," the actress had tweeted.