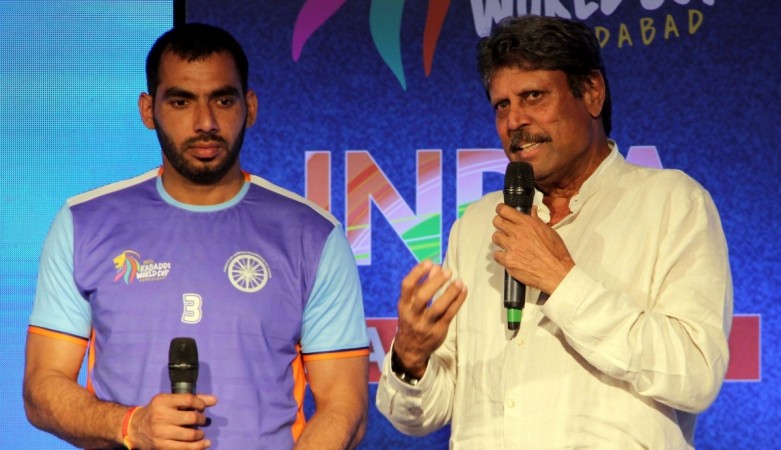 Twelve nations will be in action at the Kabaddi World Cup 2016, which will get underway in Ahmedabad, starting Friday. The matches will be held at the newly-equipped stadium known as 'The Arena by TransStadia'.
India, Argentina, Australia, Bangladesh, England, Iran, Japan, Kenya, Poland, South Korea, Thailand and the United States of America (USA) are the participating teams. There are two groups in the tournament of six teams each and the top two progress to the knockouts of the competition.
One notable omission from the tournament is the Pakistan kabaddi team. The entire team has been debarred from participating in the Kabaddi World Cup 2016 in the aftermath of the recent terror attacks across the border. "This is not the right time to engage with Pakistan," International Kabaddi Federation (IKF) chief Deoraj Chaturvedi told AFP.
"Pakistan is a valuable member of the IKF but looking at the current scenario and in the best interest of both the nations, we decided that Pakistan must be refrained from the championship."
Nasir Ali and Co might not be seen in action for Pakistan, but nevertheless, there are many other players who can make the tournament an instant cracker.
For India, the mercurial Anup Kumar, who reached further fame from the Pro Kabaddi tournament in the country, will lead the home team.
"I am extremely honoured to lead the country for the 2016 Kabaddi World Cup. It's every sportsperson's dream to represent their country at a global stage. I'm proud of my team and we will all work towards bringing honour to India," the 32-year-old Arjuna Award winner stated.
India's coach Balwan Singh mentioned: "Our aim is to have a balanced team composition for the World Cup. We are expecting the tournament to be more competitive than ever this year. It will be the biggest challenge that the Indian team has faced in recent times."
Here is the India squad for the Kabaddi World Cup 2016
Anup Kumar (captain), Ajay Thakur, Deepak Hooda, Dharmaraj Cheralathan, Jasvir Singh, Kiran Parmar, Manjeet Chhilar, Mohit Chhilar, Nitin Tomar, Pardeep Narwal, Rahul Chaudhuri, Sandeep Narwal, Surinder Nada, Surjeet.