Pa Ranjith seems to have a special liking for the name "Kaali". It was the working title of his earlier movie "Madras" and also was the character name of Karthi in the flick. Looks like he has fallen for it once again.
This time, he has reportedly opted it as the title for his dream project with Rajinikanth. Industry sources say that the makers selected the title after a lot of discussions.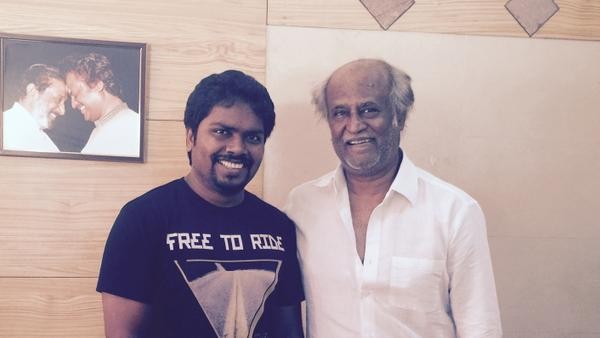 Rajinikanth brings a lot of value to his movies and "Kaali", no doubt, looks like a name strong enough to impress the masses. That could be the reason why the makers zeroed on it, sources said.
Characters' names as movie titles have worked well for star actors. But in case of Rajinikanth, he never stuck to the same formula as some his movies had titles, which were connected to the nature of his roles. But there are exceptions like "Baasha", "Lingaa", "Annamalai" etc.
Coming back to the latest movie, "Kaali" is said to be a project chosen by Rajinikanth for an image makeover. Since a long time, the actor has opted to do commercially strong characters. More importantly, he used to prefer tried-and-tested directors to new-age filmmakers.
That's why, Rajinikanth signed the movie, which will be directed by the two-film old director, Pa Ranjith, who does not have a big blockbuster to his credit. Yet, he had impressed with his works like "Attakathi" and "Madras".
Apart from the director, other team members like cinematographer Murali and music director Santhosh Narayanan are also young.
The movie has Ramalingam as the art director and Praveen K L as the editor.
"Kaali" will be launched on 2 August in Chennai.