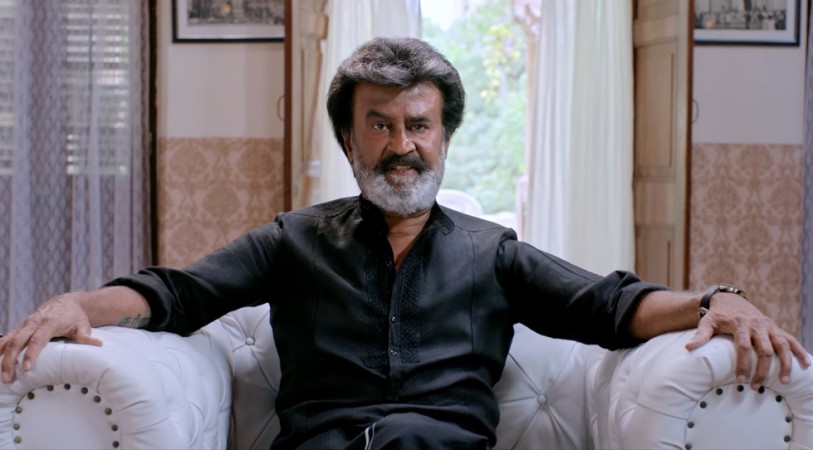 The teaser of Rajinikanth's Kaala has left everyone the commoners and even the celebrities from South Indian film industry in awe. The 1.17-minute long teaser beautifully presents some of the best Rajini moments that the fans are eagerly waiting to watch on screen.
The excitement kick-starts the moment a rather amused Nana Patekar, throws a question, "Kaala! Kaisa naam hey rey?." (meaning: what sort of name if Kaala?) In the next scene enters Rajinikanth all dressed in black and surrounded by people dressed in black with grease smeared on their faces.
Samuthirakani then introduces him by saying, "Kaala means, black. Karikaalan is God of death and one who fights to protect."
The confrontation scene between Rajinikanth and Nana Patekar gives goosebumps when Kaala says, "Black, is the color of the proletariat. Come see in my chawls, all the dirt looks colourful!"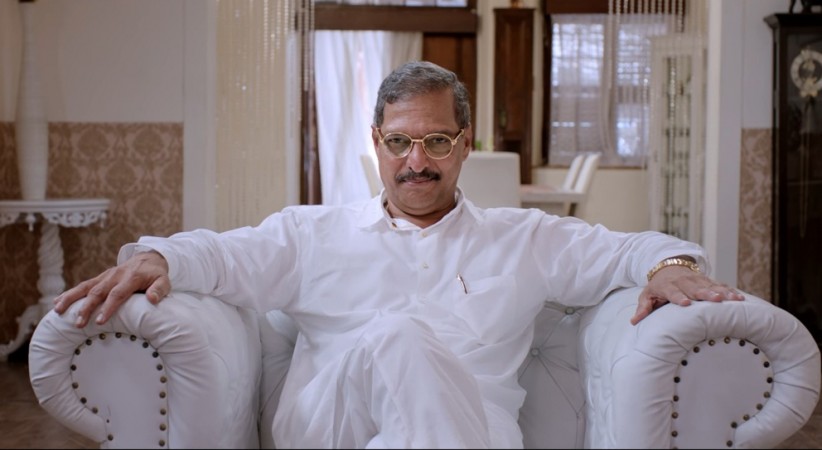 In a nutshell, the much-awaited teaser, without giving away much has fans and celebs praising the superstar and has raised the curiosity among the viewers.
Here, find celebs' reaction to the teaser:
Nivin Pauly
SUPERSTAR SWAG
Nana's dialogues
@dhanushkraja Wunderbar
A stunning teaser
Best way to start the day!!
Atharvaa
Sheer Super Stardom!! MASSSS !!
Parvatii Nair
#Superstar s #Kaala teaser is just MASSSSSSSSS #Rajinikanth
Krish
#Kaala #KaalaTeaser The One & Only Superstar @superstarrajini Its lovely to watch Rajini sir plays the real hero... It's AWESOME to watch him play the baddie Par Excellence‍♂️
Radikaa Sarathkumar
Awesome , Rajini garu looks awesome.
Ruban Mathivanan
Can't wait for the FDFS!!!
Kalaiyarasan
Vera level Mass .. enna setting aaaa ... thalaivaaaaaaaa.. No words ❤️❤️❤️❤️ valthukkal @beemji sir so powerful .. loved it ... @Music_Santhosh sir mass @sreekar_prasad sir @dhilipaction master #Murali sr #ramalingam na n team wishing a huge huge success
Soundarya Rajnikanth
Proud proud proud of you my friend
DD Neelakandan
SIRUVAAAAIIIIIIII EN THALAIVAAAAAAA @superstarrajini KAALAA KARIKALANNNN @dhanushkraja @beemji weighttttuuuuuuuuuu nam karupu vannam
Krishna
#KaalaTeaser is officially out.... not just OUT.....OUTTA DA WORLD.... Thalaivaaaaaaaaaaaaaaaa Vere Level.... Speechless and Breathlessss
Shanthnu Buddy
http://bit.ly/KaalaTamilTeaser ... Take a Bow ! The ONE & ONLY SUPERSTAR @superstarrajini The Name is #Kaala இது vaera vaeRa VAERA LEVEL MA @beemji @dhanushkraja @Music_Santhosh @LycaProductions Kya reeee ... Hamara Superstar Namma Superstar
Chinmayi Sripaada
Kya reyyyyyyy?! Setting aaaaaa? :D :D #Kaala
Thalaivaaaaaaaaaaaaaaaaaaaa-aaaaa-aaaaa!
Anirudh Ravichander
Mind blowing #kaala teaser
khushbusundar
#KAALA teaser is mind blowing..the fantabulous actor #NanaPatekar pitched against the greatest of all @superstarrajini ..it's electrifying..got to see the glimpses of #Nettrikann #RajniSir..the super actor I always wanted to see back on screen..Uff!! Got goosebumps watching it
Hansika
Wohooo , this is what you call a goddam teaser !!! Thalaivar #Rajinikanth sir #kaala can't wait
Anjana Rangan
Oh god!! This Man never ceases to Amaze us !! Everytime i see him onscreen i get this childlike excitement !!! Brilliant!!! #kaala #Superstar #Rajinikanth
Arya
Thalaivaaaaa #kaala Mass class everything
Editor PraveenKl
#KAALA #KaalaTeaser is so powerful!! Loved the way @beemji sets up #Thalaivar fiery dialogues n what a rowdy thanam swag!! @Music_Santhosh pinniteenga. all the best @dhanushkraja sir @dhilipaction master and @sreekar_prasad sir
Vijay Sethupathi
#KaalaTeaser Mass Pannirukar Thalaivar !!!!! Great Music @Music_Santhosh & Voice from #Surviva @iamyogib !!!!!!
#Kaala - கருப்பு உழைப்போட வண்ணம்
- Watch a Perfect Mass Powerpacked Teaser http://youtu.be/Wm_vSSlVsV4
!! @beemji @dhanushkraja