Manikandan directorial "Kaaka Muttai" had a special press show on Tuesday, 2 June, and those who watched the Tamil movie have given a thumbs up to the flick.
South Actress with & Without Make Up
"Kaaka Muttai" is a children's movie, which predominantly features newcomers in the lead roles. Ramesh, Vignesh, Iyshwarya Rajesh, Ramesh Thilak, Babu Anthony and others are in the cast and Silambarasan and Dhanush have done guest appearances in the flick.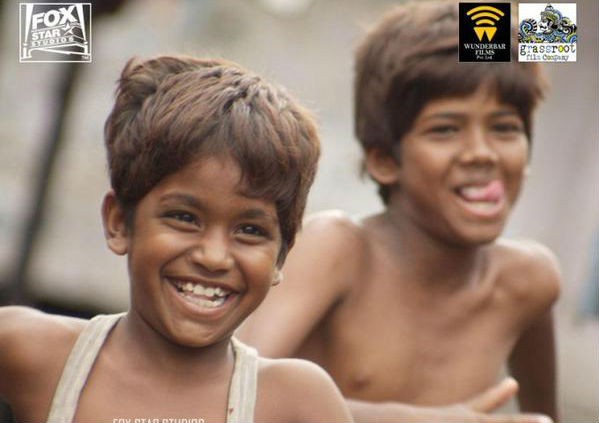 It has GV Prakash Kumar's music, Manikandan's cinematography and Kishore Te's editing. "Kaaka Muttai" will hit screens on 5 June.
The movie has won critics' hearts and people, who have seen "Kaaka Muttai", have said that it is a meaningful and genuine film. Below are the tweets posted by them:
Suganth Tweeted
If you're planning to take your kid(s) for a film this weekend, forget the latest superhero, animation or horror-com & choose #KaakaMuttai
They might initially resent, but once the film starts, they will love every moment of it. And you'd have done your bit promoting good cinema
Surendhar MK Wrote
The smile of the kids in #KaakaMuttai is so infectious :) Gems like these come once in a blue moon. Please do watch the film in theaters.
#KaakaMuttai: Amazed by how Manikandan squeezed in globalisation, rich-poor divide etc into the story w/o being preachy. Just brilliant.
#KaakaMuttai - A lovely slice-of-life drama that will make you tug at your heartstrings. Fantastic portrayal of urban child poverty.
Rajasekar Posted
@aishu_dil reminds me of the talented heroines of Balu Mahendra. Fantastic performance in #KaakaMuttai -keep doing such meaningful films:)
#KaakaMuttai - the film indeed has a lot of scope for melodrama but the execution is so lively, literally no cliche's.
#KaakaMuttai is a cute& poignant film with a cheerful execution by @Dir_Manikandan.The two boys & @aishu_dil steal the show... loved it!
Ramesh Tweeted
@aishu_dil U delivered a very natural performance in #KaakaMuttai.. U really got into the skin of the character.. Kudos.. :-)
At the #KaakaMuttai screening, congratulated @Dir_Manikandan for da awesome movie & @aishu_dil for her brilliant perf
Good thing about #KaakaMuttai is that these two kids have already won the National Award.. Highly deserving..
Not sure why #KaakaMuttai won Best Children's Film at National Awards.. It should have won Best Feature Film.. Period!
#KaakaMuttai - A world class movie.. A rare gem.. No wonder, it's a National award winner.. Kudos Dir Manikandan, @dhanushkraja Vetrimaran
Sreedhar Pillai Wrote
#KaakaMuttai - Little gem of a movie, which will make Tamil cinema proud. Recommended
Bharathnt Tweeted
Kudos to dir Manikandan for discussing serious issues in such a lighter vein. Dhanush can lift his collars with pride. #KaakaMuttai
Saw #KaakaMuttai today. Splendid is d word. The best commercial entertainer so far this year. The two young kids set d screen on fire.
Haricharan Pudipeddi ‏Posted
Just to clarify. Not giving #KaakaMuttai 5 star rating because it's a festival favorite. But because it's a genuinely good film.
@dhanushkraja and @VetriMaaran should be proud of backing a gem like #KaakaMuttai. We need more films like this.
I'm going with a 5 star rating for #KaakaMuttai. Such a beautiful film that touches all the right chords. Do yourself a favour and watch it