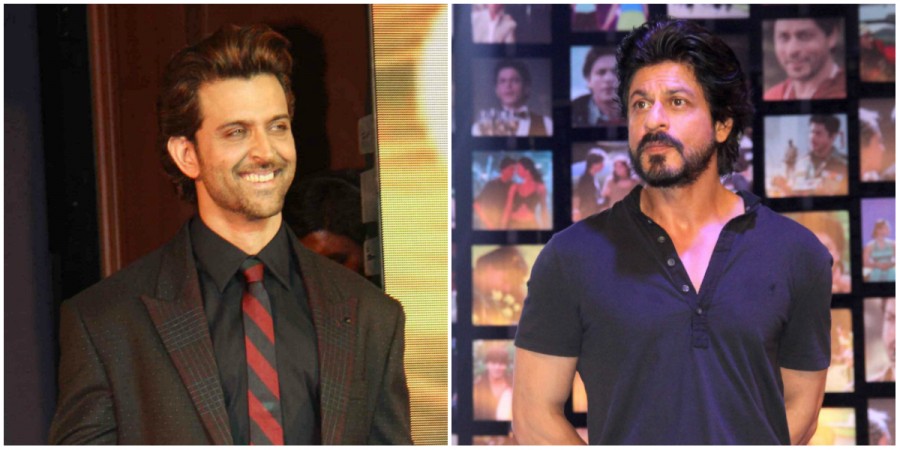 Both Kaabil and Raees were leaked online soon after their releases and made available for viewers to watch the full movies online or download them for free. Now, Hrithik Roshan has stood up to act the piracy for not just Kaabil but also Shah Rukh Khan's Raees.
Raees, Kaabil 6-day box office collection: SRK-starrer crosses Rs 100 crore on Monday
It was reported that entire movies of both Roshan and Khan were leaked online with prints of average quality. Although both films are running well at the box office, such pirated copies could affect their collections. Hence, Roshan sought his fans' help to curb the manace.
Roshan took to Twitter and asked the fans to send him links of pirated copies of both Kaabil and Raees. "Help us curb piracy guys. Anybody find links of Kaabil or Raees pls let us knw. Love u guys," he tweeted.
Soon after he gave the call, several fans replied by saying that there are a number of websites that bear pirated links of full versions of both Kaabil and Raees. While the box-office clash between the two films has been the talk of the town, many have also appreciated Roshan for showing concern for the SRK-starrer as well on the threatening issue.
Of late, piracy has become a major problem for Bollywood as almost all of its films are getting leaked online just after the release, and in some instances, even before. Films that were made available online even before their releases had suffered the most, causing huge losses to the makers.
Directed by Sanjay Gupta, Kaabil is a revenge drama that features Yami Gautam opposite Roshan. Raees, on the other hand, is a crime drama which presents SRK with negative shades.