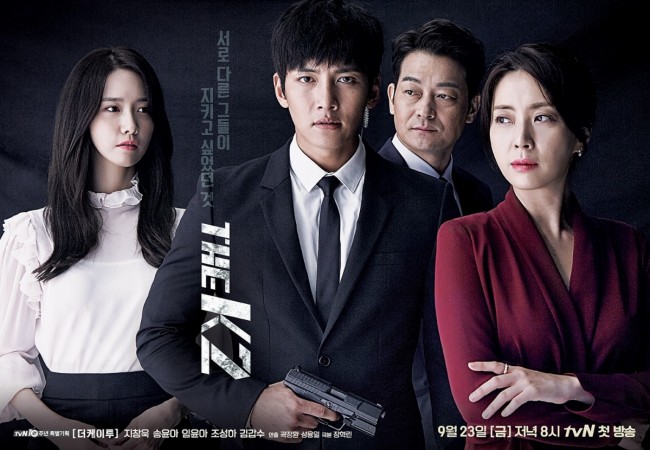 The K2, a South Korean crime thriller, returns with episode 7 tonight, October 14, at 8pm KST on tvN. In the sequel, Go An-na could make some undesirable decisions which could make Kim Je-ha's task difficult.
The upcoming episode will also feature Song Yun-ah as Choi Yoo-jin, Jo Sung-ha as Jang Se-joon, Kim Kap-soo as Park Gwan-soo and Kim Kap-soo as Park Gwan-soo along with Shin Dong-mi and Lee Ye-eun.
Click here to watch The K2 episode 7 to find out what lies ahead for the skilled mercenary of JSS Special Force and the illegitimate daughter of Jo Sung-ha's character. The sequel will also be available online on the official You Tube Channel of tvN.
The official trailer for the upcoming episode hints at a series of unexpected events that could turn the lives of Im Yoona's character and her newly appointed bodyguard upside down.
The promo begins with a shot of JSS agents continuing with their rescue mission as the female lead suffers from severe strawberry allergy. While Ji Chang-wook's character prays for her life, his chief informs him that they cannot take her to a hospital.
The sneak peek video then takes its viewers through an odd conversation between Jo Sung-ha's character and his wife. The video also shows Ji Chang-wook's character reaching out for Se-joon's help while somebody tries to shoot him during his presidential campaigning.
In the next scene, Song Yun-ah's character is seen blaming Anna for her mother's death, but she reminds her step-mother that her father never loved her.
The clip then focusing on an emotional sequence between the presidential candidate and his daughter. However, it is not clear if it is a drama sequence of Im Yoona's character.
Watch the trailer of The K2 episode 7 below: